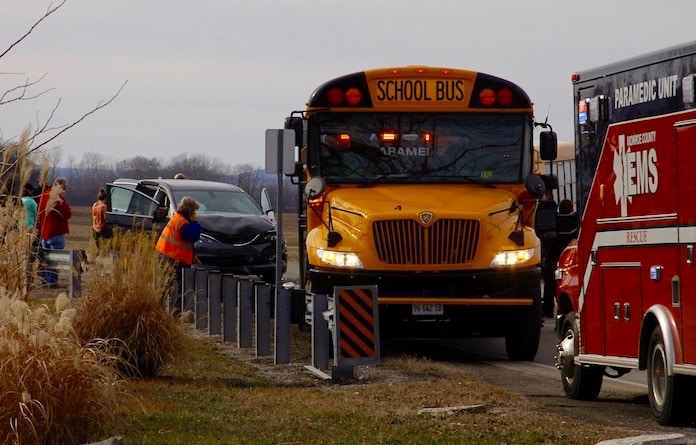 Emergency personnel responded about 1 p.m. Jan. 13 to a crash involving a school bus on Bluff Road at Hanover Road.
Police said a school bus driven by Christopher Hunt, 31, of Belleville, was traveling west across Bluff Road from Hanover Road to B Road when it collided with a 2017 Chrysler Pacifica driven by a 15-year-old Valmeyer girl that was traveling north on Bluff Road. There were children on the bus at the time of the crash, but none were injured.
A passenger in the Pacifica, 54-year-old Dawn Engelman, was transported to Mercy Hospital South in St. Louis County.
The bus driver was cited for failure to yield at a right-of-way intersection.
Responding agencies included the Waterloo Fire Department, Monroe County Sheriff's Department, Valmeyer Police Department and Monroe County EMS.