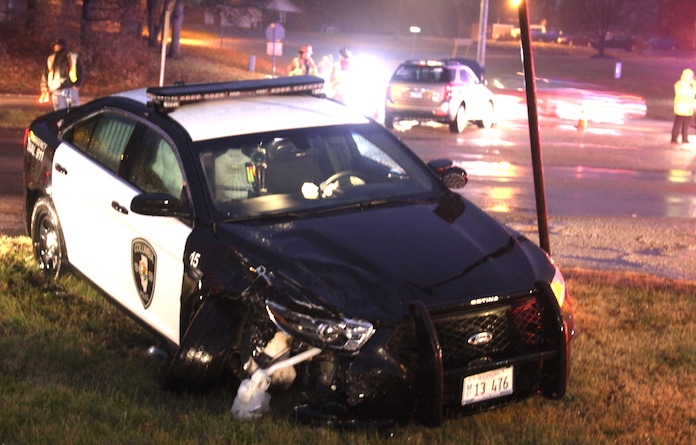 Emergency personnel responded shortly before 4:45 p.m. Nov. 26 to a crash involving a police car on Route 3 at Wedgewood Drive in Columbia.
No injuries were reported as a result of the crash.
The officer was working an Illinois Department of Transportation traffic safety detail for the Thanksgiving holiday when the crash occurred, Columbia Police Chief Jerry Paul said.
The Monroe County Sheriff's Department, which investigated the crash, said a 2012 Chevrolet Equinox driven by Anthony Lawson, 32, of Columbia, was traveling east on Wedgewood Drive through the intersection and failed to yield, resulting in a collision with a 2016 Ford Taurus patrol vehicle driven by Andrew Krump, 29, of Columbia, which was traveling south on Route 3.