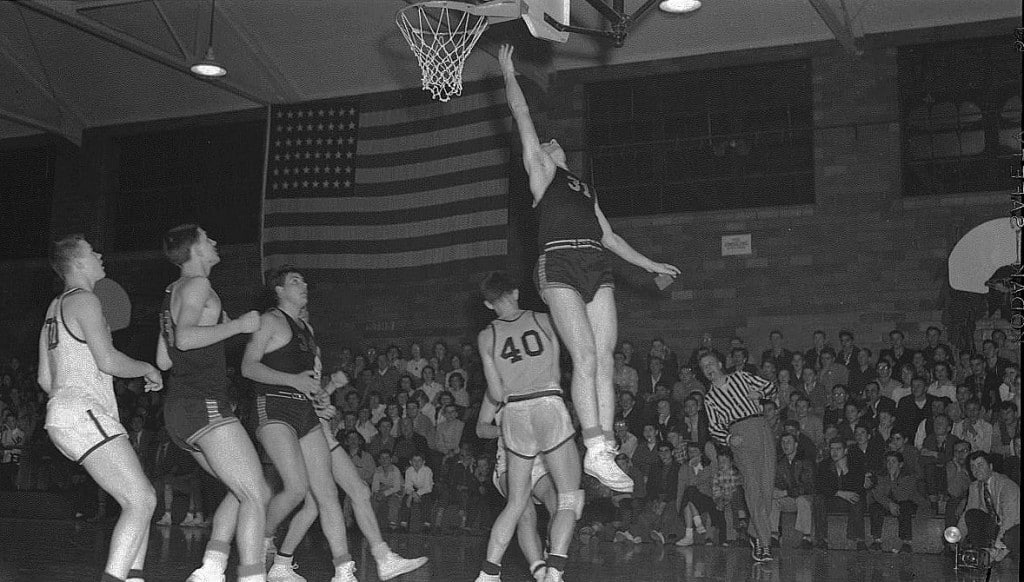 Fresh off the heels of a very successful "The Way We Worked" exhibit displayed last year, the History Museum of Monroe County has been selected as one of six locations in Illinois to host the newest Smithsonian traveling exhibit, "Hometown Teams," which will celebrate the county's rich sports history.
This exhibit will begin a six-week run locally in late July 2014. Much like "The Way We Worked," it will be national in theme and local in scope.
"Hometown Teams" is part of the Museum on Main Street program, a partnership between the Smithsonian Institution Traveling Exhibition Service and Illinois Humanities Council.
Other Illinois sites chosen to  display this new exhibit are Cobden, Mattoon, Nokomis, Rock Island and Nauvoo.
"Illinois has such a rich history when it comes to sports, and many of the stories originate from small towns," said Mallory Laurel, Illinois Humanities Council lead coordinator of the Museum on Main Street program. "This exhibit will bring to light the small yet significant stories that together tell a greater story about Illinois and the Midwest."
Laurel and her staff will work closely with local project coordinator Vicki Koerber and project director Norma Reheis to help bring to life the exhibition, events and educational initiatives that will honor this county's rich sports heritage.
The "Hometown Teams" exhibit will begin its six-week run on Saturday, July 26, and will be free and open to all audiences.
In addition to Koerber and Reheis, other committee members who will help with various aspects of the project include Rich Binder, Randy Halleran, John Conrad and Corey Saathoff.
"The research for this will be phenomenal," Koerber said.
She added that not only will some of the legendary baseball, football and basketball teams, coaches and fans be studied for this exhibit, other sports and activities such as Kloepper, bowling and fishing will be covered as well.
"We have a great history of sports here in Monroe County," she said. "I'm very excited about this project."