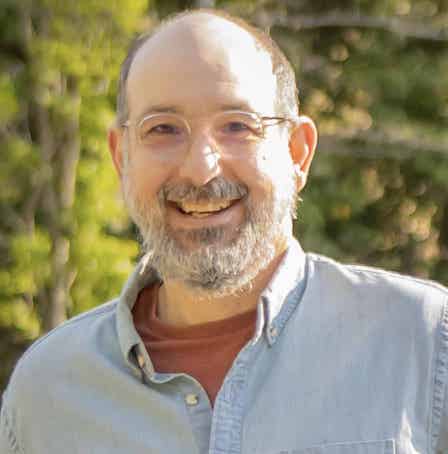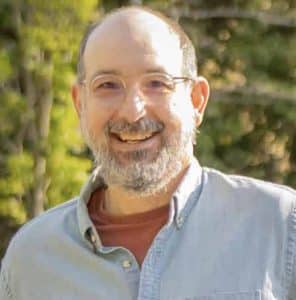 A difference in vision  and change in personnel has further delayed completion of the City of Columbia Comprehensive Plan project. 
The planning process, which began two years ago, had been stymied in June 2022 due to a lack of available staffing and was projected to be completed in March, but progress has now been hindered again with the termination of former Columbia Community Development Director Scott Dunakey.
During the Sept. 5 Columbia City Council meeting, Columbia City Administrator Doug Brimm noted that due to "changes at the staff level," he and Mayor Bob Hill have recently been the main "default contacts" concerning opening or expanding a business in Columbia.
Brimm later confirmed to the Republic-Times that Dunakey and the city "parted ways" on May 19.
Dunakey, who had been with the city since 2018, was the lead coordinator of comprehensive plan efforts in addition to handling business development in Columbia, among other duties.
Although no official reason was given for his termination per official city communication, Dunakey told the Republic-Times he was verbally informed the "city council had lost confidence in my ability to serve in my position."
Per information obtained by a Freedom of Information Act request, a series of emails between Brimm and Dunakey dated May 4 indicate a disagreement about proposed changes to a comprehensive plan review draft.
A copy of the draft obtained by the Republic-Times shows comments from Brimm directing Dunakey to omit phrases and other sections which included the word "diverse" or "diversity," including the sentence, "Promote diversity in all aspects of our community."
There were also changes to a discussion of "middle housing," a term used to describe a residential structure such as a duplex or triplex which is larger than a single-family home but smaller than a multi-family complex.
The "strikethrough text" comments also requested removal from the "Neighborhoods & Housing" section the phrase "small apartment structure" and the sentence "Accessory dwelling units often support populations with lower income levels or those looking to downsize yet maintain independent living."
According to the email exchange, Brimm wrote "This is feedback received directly from elected officials. They are not going to adopt a plan with which they do not agree," and later stating, "As written, it does not represent the desired vision for the city."
Dunakey responded "That'll be a waste of $100K," an approximation of the money paid to the consulting company hired by the city to assist with the comprehensive plan.
Dunakey later wrote – referring to an unwillingness to make certain changes to the draft – "So I'll either lose my job or my (American Institute of Certified Planners) credentials, which the city said I needed and has paid for five years. Swell."
The AICP Code of Ethics and Professional Conduct states, in part, "Attention and resources should be given to issues of equity, diversity and inclusion and should reflect the diversity of the community."
Dunakey later wrote, "I never said that I wouldn't also include city council's feedback. I am also bound to report those comments as an accurate reflection of the feedback received. All comments received need to be part of the discussion. If the public's input that the city solicited is going to be disregarded in the actions and implementation, the justification will be provided so the community cannot blame me. I've worked too hard in my career to maintain my professional credentials and ethical standards – working for an engineering firm for 10 years mind you – to risk losing them. I won't provide anyone the justification at this point in my career to file a complaint."
In an email dated May 10, Dunakey referred to "some misperception about the concept of middle housing," adding "the initial review draft is missing the context and details" of how middle housing aspects would be included in the comprehensive plan.
In an email to the Republic-Times on Monday, Brimm said the city "will not comment on personnel matters, other than to wish Mr. Dunakey well in his future endeavors" and provided more insight into the comprehensive plan draft from May.
"A comprehensive plan is a long-range vision for a community's future. It should provide policy guidance useful in addressing a wide range of issues, including land use, transportation, infrastructure and housing. It should also be based on sound data and analysis," Brimm began.
"The primary concern was the draft would not serve as a functional comprehensive plan. It seemingly focused more on social issues, rather than serving as a guide for the city's development and growth for the next 20 years."
Brimm also addressed the housing concerns, saying it "was not reflective of the community's character" and "failed to address areas in which the city should be promoting residential/commercial/industrial growth."
Brimm later said there are no plans "at this time" to replace Dunakey or fill the community development director role.
He added the city may reconsider the position in the future, but for the time being would like to focus on completing the comprehensive plan and updates to the city's zoning and subdivision codes.
"The city is currently evaluating all options to move the comprehensive plan forward. We are committed to developing a plan that is useful for all, data-driven and consistent with the community's vision for the future," Brimm concluded.
Despite the lack of an updated comprehensive plan, continued progress in Columbia was evident at Monday night's city council meeting.
Aldermen approved the purchase of four parcels along the west side of Route 3 from approximately Gilmore Lake Road south to just north of EE Road.
The land, which was purchased for $1.375 million, has "significant strategic value for the city," according to the agenda item report.
The council went into closed session to discuss the details of the purchase.
Aldermen also approved a contract for professional services which will allow PGAV Planners to conduct an eligibility study for a proposed "Route 3/I-255 and Quarry Business District" in the north part of the city.
Brimm, aldermen and a representative of PGAV discussed the benefits of a potential business district in that area, although Brimm stressed that the approved $10,000 contract was only to provide a study to see if a business district would be feasible.
Business districts allow an additional 1 percent sales tax to be levied within the district (not including "titled" property, such as vehicles), with the revenue from the additional tax used to improve infrastructure and finance other improvements within the district.
If it is found to be an appropriate area for such a district, PGAV would then create the business district plan for an additional $8,500, although the PGAV spokesperson said it would be some time until the plan – if needed – could be drafted.
The next meeting of the Columbia City Council is 7 p.m. Oct. 2 at Columbia City Hall.