Contested race for SWIC trustee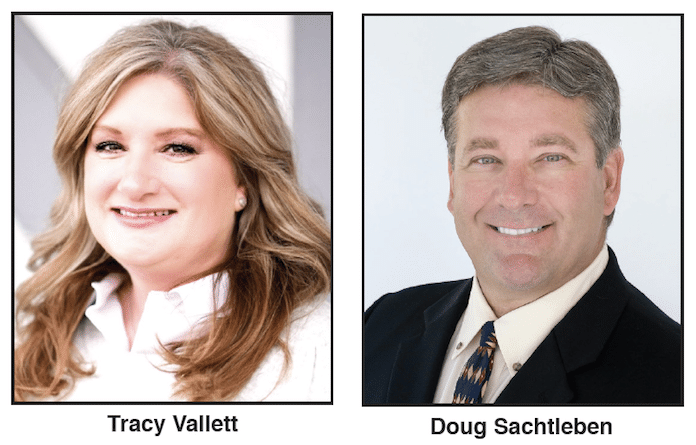 Voters in Monroe County south of Columbia as well as all of Randolph County and the extreme southern part of St. Clair County will have a say in electing a new trustee in Subdistrict 1 of the Southwestern Illinois College Community College District 522 on April 4.
Douglas Sachtleben and Tracy Vallett, both of Red Bud, are candidates for Subdistrict 1.
Steve Campo is running unopposed in Subdistrict 3, which in Monroe County covers Columbia and areas north.
SWIC trustee terms are for four years. In a Monroe County property tax breakdown for 2020, this multi-county community college district amounted to 7 percent of the total property tax distribution.
During her husband's deployment to Afghanistan with the 661st Engineer Company, Vallett served as president of the Family Readiness program, acting as a liaison for families of deployed soldiers who experienced a crisis.
Vallett said the decision to run was motivated by her experience as a parent. When her daughter Adrienne returned last year from Army Advanced Individual Training, she decided to take general studies classes at SWIC's Red Bud campus.
However, Vallett said her daughter soon discovered none of the classes she needed were offered there.
"I fully understand how important it is to provide quality education and programs for our students. Enrollment is down to approximately 35 students at the Red Bud campus. I am especially concerned that students in Subdistrict 1, who could previously complete general studies or an associate's degree at the Red Bud campus, must now commute to Belleville for classes or further to Granite City to study a trade. After a tour of the Red Bud campus, I was pleased to find the facility is very clean and well-maintained, however it is just being underutilized," Vallett said. "There is great potential for growth and development. That potential needs to be turned into progress."
Sachtleben has served on the Red Bud Planning Commission and is the former supervisor of assessments for Randolph County. He sits on the Board of Review for two counties and is a member of Lower Kaskaskia Stakeholders, Inc.
"As the education market continues to change, I will focus on a wider curriculum and mixed classroom and internet teaching in nearby Red Bud so the Monroe County students are not required to drive farther to other areas," Sachtleben stated in a news release. "As the market changes, especially with COVID-19 related changes, the local student population has dropped to 30-40 students and we have a variety of empty classrooms. These empty classrooms are a resource we need to exploit."
If elected, Sachtleben said a few of his goals include increasing the variety of offerings at SWIC's Red Bud campus, visiting with business owners to understand staffing needs and modify the curriculum as needed, increase local scholarship opportunities and continue to expand worker/partnership programs with local businesses.