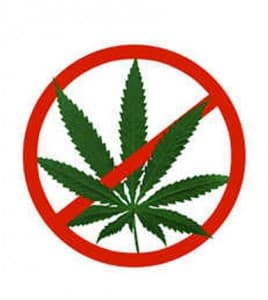 Members of the Monroe County Coalition for Drug-Free Communities updated the group on upcoming initiatives at their July meeting last week.
The steering committee has been working on a statement of support proclamation against the legalization of marijuana for medical and/or recreational use.
The statement will include figures from the Illinois Youth Survey of Monroe County students, along with other references and statements that tell of the statistics and reasoning behind the coalition's statement.
Columbia alderman Mary Ellen Niemietz said the statement, once it's finalized, will be submitted to the cities and villages of Monroe County to try to get everyone on board.
"We really need to have a unified commitment within Monroe County," she said.
The final copy has 14 "whereas" statements, along with the mission and vision statements.
"If any of these points are challenged along the way, we will have the material, sources and data to back it up," she said.
Members of the steering committee said they are intent on backing up each statistic and reason with proven data so the statement of support is as concrete as possible.
After months of anticipation, rough results from the county's Illinois Youth Survey are in.
Regional Superintendent of Schools Kelton Davis said they have a preliminary draft of results, but the final findings will not be released until later this month or early August.
"They did the best they could to quickly combine what they had," Davis said. "By a quick look, it is significantly higher rates than we saw in 2012."
Davis said that encompasses drugs and alcohol use in all forms.
"I think our time is right for utilizing this data to set our plan in motion," he said.
Neal Rohlfing of the Fairview Heights Police Department brought a guest from the DEA in O'Fallon, Chris Heilig, who said he has been seeing an increase of Mexican crystal methamphetamine entering the country.
Heilig plans to continue attending coalition meetings and said he will try to share his information with the coalition if he can.
Sgt. Anica Jankowski, who has been helping with the coalition's problem analysis, said the coalition has to think long-term with its planning.
"You'd be hard-pressed to find an 8-year-old who doesn't know that tobacco is bad for you," she said. "It might take 20 years to get to the point where everyone just knows marijuana is bad for you. We have to adjust the approach, even when a lot of the things going on right now are incredibly disheartening."