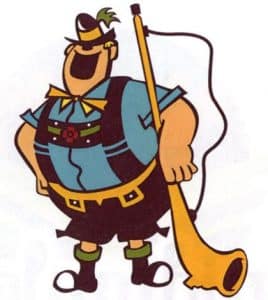 Engaging in the popular Columbia pastime of guessing which new businesses would, could, should and will locate in the fair city, local developer Joe Koppeis dropped a whopper of a news nugget at last week's Columbia Chamber of Commerce meeting that had mouths watering.
According to Koppeis, and confirmed by Columbia city administrator Jimmy Morani, a Burger King franchisee is deep into negotiations to bring the fast food restaurant to Columbia.
The location slated for the chain is adjacent to McDonald's, on the edge of the property that was once a Ford dealership.
The restaurant group associated with the location, Broadway Restaurant Group of St. Louis, along with franchisee Brad Easton, have several steps they must take before the restaurant is put on the agenda for the full city council to vote on.
They will appear before Columbia's Zoning Board of Appeals at 7:30 p.m. tonight (March 22). Meeting with the ZBA is standard for any business hoping to include a drive-through, according to Columbia community development coordinator Emily Fultz.
The next stop is the Architectural Review Board at 7:30 p.m. on Thursday. Here, the developer can ask for variances on building materials required by city code.
The Planning Commission will be the next stop, at 6:30 p.m. March 27, where commission members will discuss the proposed business, its location, and how it fits with the city's master plan, among other things.
The second-to-last stop will be at 7 p.m. April 10, for the  city council committee of the whole, at which administrators, aldermen and the mayor have the opportunity to discuss and ask questions of the developer. Once it passes out of the committee of the whole, it will go to the full city council for a vote.
All meetings are at city hall and open to the public. None of them are binding — they are simply advisory, providing information the full council can use when voting.
In other news, this author would like to make a correction. When I wrote last week about Columbia's new logo and mascot, I misidentified our affable longtime mascot. His name is Fritz Schnickel.
I'd like to thank Columbia's Wendy Norman for providing me with the correct spelling, a little bit of history and disambiguation regarding everyone's favorite little Alpine-horn wielding scamp.
Rest assured, Ms. Norman and the rest of my faithful R-T readers, there was no ill will intended with my misidentification. There was certainly no apathy for accuracy, and there was never any lack of appreciation of the important role Fritz Schnickel has played in Columbia's rich history.