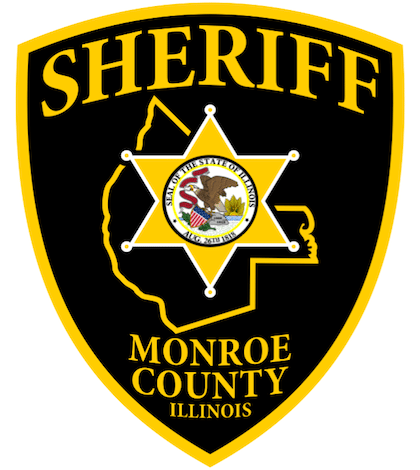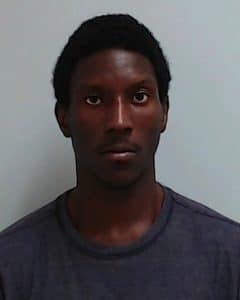 A meeting for the sale of a cell phone arranged online turned into an armed robbery late Thursday night near Columbia.
At about 11:50 p.m., the Monroe County Sheriff's Department received a call from a man on Litteken Lane, located near Steppig Road in rural Columbia. The man told the police dispatcher he was meeting a subject to conduct the sale of a cell phone through a transaction arranged via mobile classifieds app LetGo. Two black males in an older model red Pontiac Grand Am pulled up to his driveway, he said, with one of the men pointing a handgun at the victim before driving off with his phone, police said.
The Grand Am was seen traveling north on Bluff Road into Columbia, then onto Route 3, and police attempted to prevent its getaway but decided to terminate the high-speed pursuit once the car crossed the Jefferson Barracks Bridge on I-255 into St. Louis County. Columbia police assisted the sheriff's department in the pursuit. The suspects threw the gun, a Ruger .22 caliber pistol, out of the car during the pursuit, Monroe County Sheriff Neal Rohlfing said. Police recovered the weapon along the roadway in Columbia.
The suspects, one of which is a 17-year-old juvenile, were eventually located in East St. Louis early Friday morning and arrested, Rohlfing said. An East St. Louis police officer handling a separate call observed the suspect vehicle and apprehended the men.
The juvenile was transported to the St. Clair County Juvenile Detention Center in Belleville. The other suspect, Warren D. Collins, 19, of Belleville, was arraigned Friday in Monroe County Circuit Court on felony charges of armed robbery, aggravated unlawful use of a weapon, theft, and possession of a firearm and ammunition without an FOID card. Collins has a prior retail theft conviction in St. Clair County. Bond for Collins was set at $200,000 and he is being held at the Monroe County Jail.
Police also learned that these individuals may also be responsible for recent armed robberies that occurred in Pontoon Beach and Cahokia.
Rohlfing urged the public to conduct transactions organized through online sites in public places, such as a police department lobby or parking lot.
"We want to remind the public that it is not recommended to conduct transactions like this at your residence," he said. "The public is free to use the lobby or parking lot at the Monroe County Sheriff's Department for their safety to conduct any online sales."