Angelynn Kanyuck | Athlete of the Week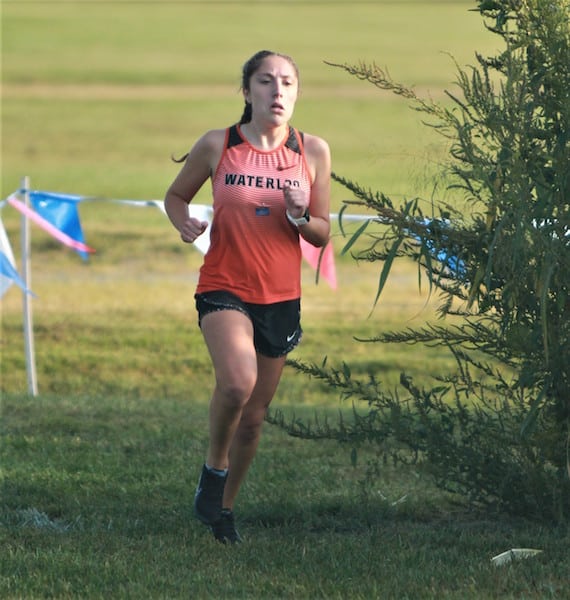 The Republic-Times Athlete of the Week is Waterloo High School cross country runner Angelynn Kanyuck. The freshman led the Bulldogs to a first place team finish at the Mascoutah Invitational on Saturday with her first place individual time of 18:15, which was a personal record.
She also led Waterloo to a first place team showing at the Pre-Mississippi Valley Conference Meet on Sept. 12 by placing first and placed fifth overall (second in Class 2A) at the Granite City Invitational on Sept. 5.
On Thursday, Kanyuck won the Meteor Invitiational in Marissa with a time of 19:21 as the Bulldogs placed first overall as a team yet again.