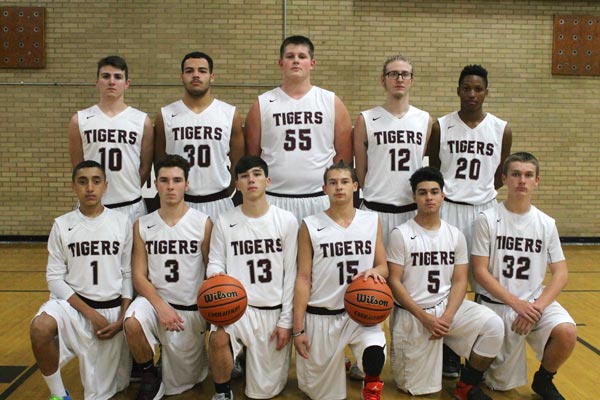 ---
The Dupo High School boys basketball team has a new head coach who hopes to usher in a winning spirit following years of disappointment for the program.
Steve Roustio takes over a Tigers squad that finished 6-21 last season and has not had a winning campaign since 2005-06.
Roustio spent eight seasons as head coach in Granite City before resigning following the 2015-16 campaign. He served as an assistant coach at Wood River last year, and has previous head coaching stints at Petersburg Porta and Highland.
He knows it will take some time to develop the program, but Roustio plans to keep the Tigers working hard toward winning.
Key returning players from last year's squad include Kolbie Allen, Kyle Steinhauer, Malik Calhoun and Tyler Touchette. 
Allen, a junior, is averaging 11 points, eight rebounds and three steals per game so far this season for the 0-4 Tigers.
Steinhauer is averaging 12 points per game. 
Another key component of the 2017-18 Tigers hoops squad is Omarion Lewis. He scored 10 points and pulled down 11 rebounds in a Nov. 24 loss to Gillespie to close out play in the Metro-East Lutheran High School Thanksgiving Tip-Off Classic.
Other players expected to contribute this season include Devin Similey, Tyler Kyle, Christian Licklider, Bryce Chadduck, Nik Houston and Dallas Parks.
The Tigers look to compete in the Kaskaskia Division of the Cahokia Conference this year against such similar small-school programs as Valmeyer, New Athens, Steeleville, Red Bud and Lebanon.
Dupo plays its home opener Dec. 8 against Lebanon, which is followed by a Dec. 9 home contest against Red Bud.