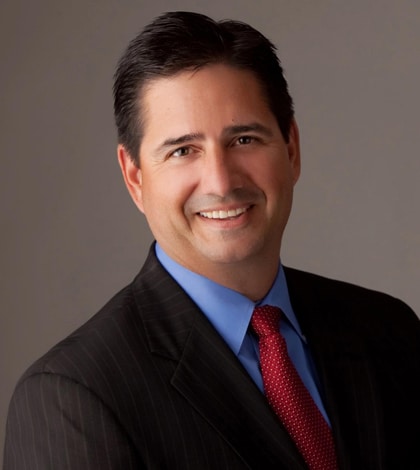 The Republican candidate for 116th District State Representative signed "The People's Pledge" last week and asked his Democratic opponent to do the same.
The People's Pledge is a campaign launched by the House Republican Organization that was announced by Gov. Bruce Rauner on Thursday. 
The pledge calls for candidates for public office to promise to vote to impose term limits on elected officials and oppose Democrat Mike Madigan when it is time to elect the Speaker of the Illinois House of Representatives. 
"Politicians like Mike Madigan run for office year after year, accumulating more power and personally enriching themselves off public service," David Friess of Red Bud said. "Madigan himself has been in power since 1971. That's 47 years in office and that's wrong."
Rauner also expressed support for the pledge.
"The people of Illinois are sick and tired of destructively high taxes and corruption," he said. "By signing The People's Pledge, candidates for the State House of Representatives are demonstrating their commitment to cleaning up state government through term limits and replacing Mike Madigan as Speaker." 
Rep. Jerry Costello II (D-Smithton) said he does not plan to sign the pledge.
"I do not sign pledges of any sort," he said. "I believe this whole pledge gimmick is designed to distract from the record."
Costello then went on to question Friess' record. 
A recent article in the Belleville News-Democrat reported that as an alderman in Red Bud, Friess missed half of the city council meetings and more than half of all assigned committee meetings in 2017. 
"I wish there was more to discuss about my opponent's record, but he missed over 50 percent of the meetings and votes in 2017 in his taxpayer-funded position as a Red Bud alderman," Costello said. "Numerous votes he missed would have saved taxpayers money. Dave Friess was too busy to drive 10 minutes across town to vote and represent the people of Red Bud. Why would we trust him to represent four counties two hours away in Springfield?"
In the article, Friess said he missed the meetings due to unavoidable family and business commitments. 
When it comes to The People's Pledge, Friess said it allows him to show residents his position on career politicians.  
"As a candidate for state representative, I pledge to support a constitutional amendment that puts term limits on state lawmakers and statewide officeholders," he said. "In addition, I pledge that the very first vote I will make as state representative will be to vote for a candidate for Speaker of the House other than Mike Madigan."
Friess said Costello has  voted for Madigan three times and has in return received over $200,000 in Madigan campaign cash. 
He said Costello's votes for Madigan have been at the cost of his constituents.
When Madigan was last voted Speaker of the House in 2017, however, Costello explained that he voted for him with his constituents' best interest in mind.
"I have rarely seen eye to eye with Speaker Madigan, but despite our differences, I have been able to run legislation that directly benefits my district as well as protects the values that we in Southern Illinois hold dear," Costello said. "I placed my vote with that in mind." 
Moving forward, Costello said he will continue voting for the house speaker based on what is best for the 116th district.
"My voting record is one that shows independence and represents the values of Southern Illinois and my district," he said. "If elected I will research the qualifications of the candidates for speaker and vote for the person who best helps me to represent the 116th District." 
Friess said he does not agree with the reasoning Costello put forth. 
"Any candidate for state office who opposes a term limits constitutional amendment and opposes The People's Pledge is working against the people and protecting a broken political system that keeps Madigan and other career politicians in power," Friess said. 
Costello said he supports term limits for the leadership of the General Assembly.
Costello also pointed out that House Minority Leader Jim Durkin and Senate Minority Leader Bill Brady, both Republicans, have served in the General Assembly for more than 20 years.
"Is Dave Friess calling for their resignations?" Costello asked. "If not, this pledge seems disingenuous."