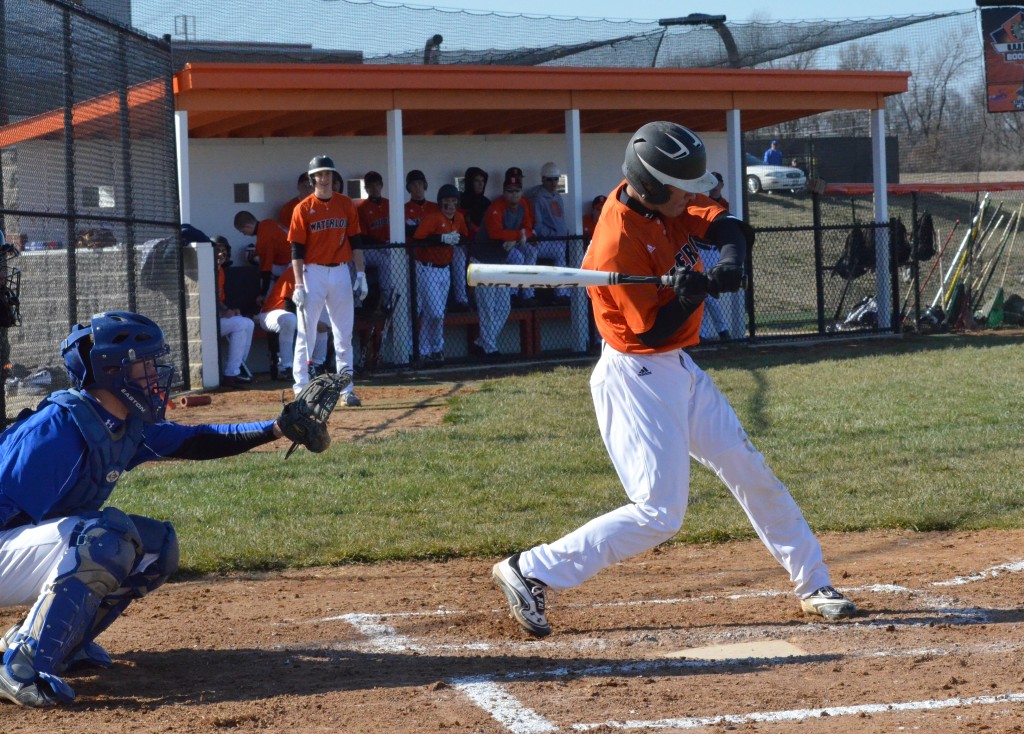 The Waterloo High School baseball team was 6-0 coming into Wednesday's game against a tough Alton (8-1), but took home its first loss of the season that night.
Alton came out bats blazing, scoring two runs in the first frame to Waterloo's zero. The following two innings the Bulldogs had three players cross home plate on the Redbird's Bryan Hudson.
It was the fifth inning that put the game away for Alton, with the Redbirds scoring six runs. The Bulldogs proved to be their own worst enemy, charting five errors to Alton's zero on the night.
Each team had nine hits the entire game but Waterloo was not able to capitalize and fell, 8-3.
Waterloo threw three pitchers in junior Tyler Hebel (two hits, one run) and seniors Taylor Brumfield (three hits, two runs) and Jared Lengacher (two hits, five runs). Lengacher was given the loss.
WHS now will turn around and play Edwardsville (4-3) in a big game at home Friday at 4:15. In this week's edition of the Republic-Times newspaper, Bulldog coach Mark Vogel knew his team would have to face some adversity this week.
"We will know by Friday evening just how good we are and what we need to work on from there," Vogel said.
Gibault falls to Red Bud, 6-1
Gibault (8-4) also faced a tough opponent Wednesday in the Red Bud Musketeers (9-1).
Red Bud, who is off to an excellent start this season, scored in the first four innings (1, 1, 1, 3), while the Hawks were only able to scrape one run in the third inning off an RBI by junior Wes Degener.
Degener missed the first seven games of the season due to a broken finger suffered during basketball season. The key junior was back in action during Saturday's double header loss to Mascoutah.
Red Bud's Jacob Miller had two hits, a double and two RBIs to lead the way for the Musketeers Wednesday. Greg Godier got the win and seven "K's" for RBHS.
The Hawks will host Valmeyer (3-6) at home Friday, while Red Bud travels to Columbia (8-2) Thursday and Okawville (1-9) Friday.