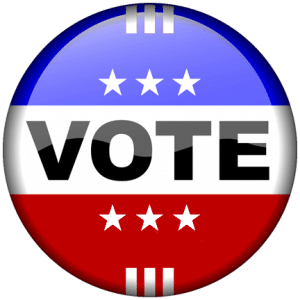 Monroe County Clerk Dennis Knobloch announced that in-person and absentee voting will be available in his office beginning Thursday, Feb. 6, for the March 18 primary election.
Knobloch also said that Tuesday, Feb. 18, is the last day to register to vote or change registration for the primary election.
In order to vote, your voter registration information must be current, including a current address.
For more information, contact the clerk's office, located inside the Monroe County Courthouse, at 939-8681, ext. 302.
Contested local races in the upcoming primary include Republican Monroe County Sheriff (Neal Rohlfing, Joe Brauer) and Republican Monroe County Commissioner (Bob Elmore, Frank Kohler).
Statewide, there's the contested Republican party race for Illinois Governor between Bruce Rauner, Dan Rutherford, Kirk Dillard and Bill Brady.
Beginning with the March 18 primary election, 17-year-olds who will turn 18 by the time the general election is held on Nov. 4 will be eligible to vote in both.