WJHS Volleyball | Team of the Week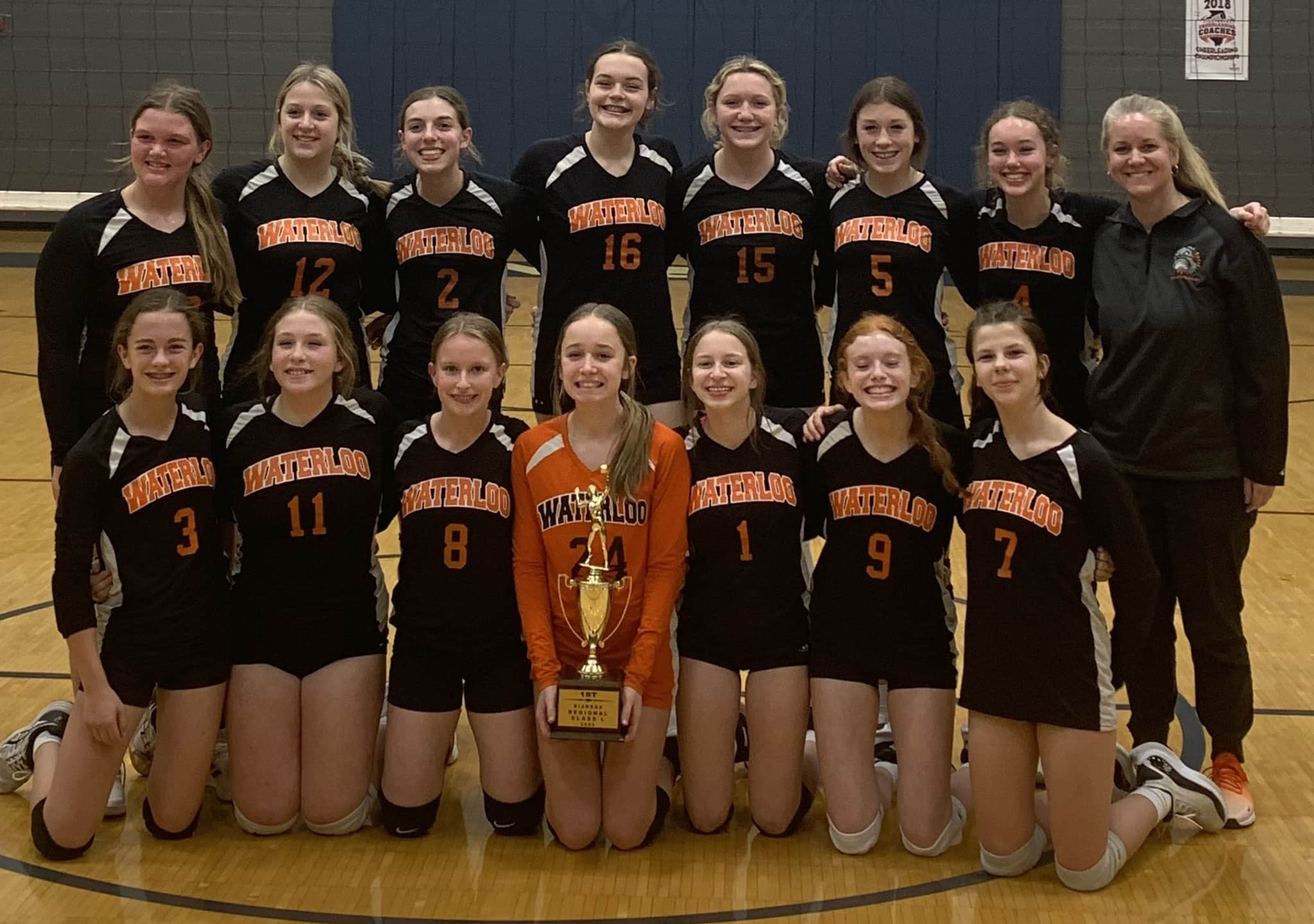 The Republic-Times Team of the Week is the Waterloo Junior High School eighth grade volleyball team. WJHS defeated Emge Middle School and Central Junior High last Tuesday to win a Southern Illinois Junior High School Athletic Association Class L regional title. The Bulldogs advanced to the SIJHSAA state series held March 25 in Pinckneyville. Pictured with the trophy, front row, from left, are Kaylee Stein, Kalista Brown, Alyssa McClory, Taylor Flinn, Sophie Brewer, Lilly Walster and Mya Reifschneider; back row: Makayla Gumershiemer, Delaney Ullrich, Reagan Wilhelm, Addie Stell, Katie Nelkirk, Jensyn Collmeyer, Emery Bockhorn and head coach Holly Garrett.
On Saturday, the Bulldogs won the Class L state title.