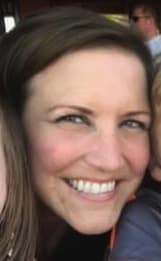 Waterloo police issued a missing person advisory for a woman who was last seen Friday afternoon in Troy. She was found deceased Tuesday night in a Mt. Vernon Walmart parking lot.
Officials have not yet released a cause of death.
Lauren Miller, 38, with a last known address in Waterloo, had a condition that placed her in danger, police said.
"Lauren uses a wheelchair for a recently amputated left leg and is insulin dependent," the Troy Police Department stated in a news release. "It is believed she is off her medication."
Before Tuesday night, Miller was last seen at the Dollar Tree in Troy shortly after noon on Friday. She was driving a silver 2015 Toyota Sienna with Illinois license plates R561626. Police were able to locate the vehicle after a license plate reader in Mt. Vernon flagged the plate.