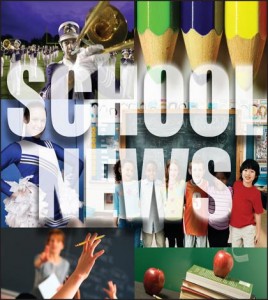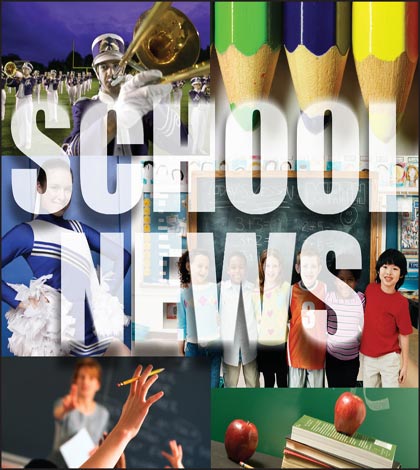 At Brian Charron's first Waterloo school board meeting as new superintendent, the board approved a bid for a high school concession building, discussed asphalt projects and approved new hires.
After the previous bids for the Waterloo High School east concession building had been rejected, they received and accepted a bid from GRS Construction in Columbia with a total not to exceed $167,550.
The summer asphalt projects on school parking lots ended up costing more than projected when workers discovered the drop-off area at the junior high needed additional work.
"Before they put the asphalt down, they noticed there were some soft spots," WJHS principal Nick Schwartz said.
Charron described the area as being like "driving on a trampoline," where the area would sink while a truck was on it and swell back up when the weight was lifted.
Because of this, a cement mixture was put down and Charron said it cost the district an additional $21,000 in repairs.
Board members briefly discussed Columbia's withdrawal from the Perandoe Special Education.
Each district in Perandoe will need to vote whether or not they approve of Columbia's decision, and Charron said he thinks the board should support the withdrawal.
"At this point, they are a neighbor to our district and we're partners in a lot of things," Charron said. "I think it's a good idea for us to not get in the way of their decision."
Waterloo school board members will give an official vote at their August meeting.
The board voted to re-employ Jane Schwebke as a high school family consumer science teacher, employ Caroline Rieken as a pre-kindergarten teacher, employ Abby Buettner as a kindergarten teacher, employ Amy Wagenknecht as an elementary fifth grade teacher and employ James Rader as a high school social science teacher, all for this coming school year.
The Waterloo school district's first day of school is Aug. 20, and the next board meeting is Aug. 18.
Charter school proposal?
In other Waterloo education news, a letter has been sent out to various community leaders, inviting them to attend an informational meeting at 7 p.m. on Tuesday, July 29, at Morrison-Talbott Library about possibly bringing a "tuition free" public elementary school to town.
The letter was sent out by Foundations Public Charter School, which is a group of local educators and professionals working together to develop a proposal for such a school.
Charron said in an email Tuesday that he hopes to be able to attend the meeting and learn more about it.