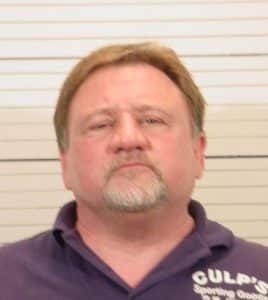 Authorities identified James T. Hodgkinson, 66, of Belleville, as the suspect in the tragic Wednesday morning shooting in Alexandria, Va., that injured the U.S. House majority leader and others. The incident brought to the minds of many Monroe Countians the 1998 U.S. Capitol shooting by Valmeyer native Russell Eugene Weston Jr.
Hodgkinson was pronounced dead shortly after being taken to a hospital for his injuries, following a shootout with police. President Donald J. Trump tweeted following the incident that Rep. Steve Scalise (R-La.) is in stable condition.
"Rep. Steve Scalise of Louisiana, a true friend and patriot, was badly injured but will fully recover," Trump tweeted. "Our thoughts and prayers are with him."
Two Capitol Police officers and three others were shot during a baseball practice for Republican members of Congress at Eugene Simpson Stadium Park. The practice came a day before the annaul Congressional Baseball Game. One of the officers is hospitalized and is reported to be in stable condition. The other officer had minor injuries and has been released.
A second congressman, who was not identified in a joint FBI-Alexandria Police Department statement, sustained minor injuries. The press release did not have information regarding the condition of the remaining victims.
U.S. Rep Mike Bost (R-Murphysboro) said in a statement that the shooting "hits close to home."
"With reports indicating that Wednesday morning's shooter is from my district, this is a tragedy that certainly hits close to home," he said. "As we continue to gather information, Tracy and I would like to send our prayers to my friend and colleague, Steve Scalise, as well as members of the security detail and congressional staff who were injured.
"We live in challenging times and the political rhetoric has been turned up to an alarming level. This should serve as a wake-up call for all of us to step back from the battle lines and come together to strengthen our nation."
The St. Clair County Sheriff's Department had a history with Hodgkinson, dating back as early as 2005 and as recently as March 2017. In the recent incident, deputies were called to Hodgkinson's home on Rolling Hills Lane near Frank Scott Parkway in rural Belleville for a complaint of shots fired.
"This residence is located in unincorporated St. Clair County where possessing a gun and shooting it safely is not illegal," said Capt. Bruce Fleshren, chief of investigations of the St. Clair County Sheriff's Department.  "Hodgkinson was found to have a valid (firearms owner identification card) FOID card and was advised to shoot safely which he stated he would.  Since there was no illegal activity the deputies left at that time."
Fleshren added the gun Hodgkinson was shooting that day was a hunting rifle.
Hodgkinson's Facebook page contained several anti-Republican and anti-Trump statements; it has since been removed. Frank Scott Parkway remained closed as of Friday as the FBI and other police agencies remain on Hodgkinson's property to conduct an investigation.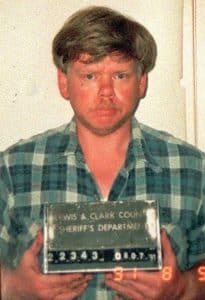 The president gave a public statement following the announcement of Hodgkinson's death in which he described the incident as a "very, very brutal assault."
"We may have our differences but we do well in times like these to remember that everyone who serves in our nation's capitol is here because above all they love our country," he said.
The Virginia shooting is a reminder to the St. Louis area of the shooting nearly 20 years ago at the U.S. Capitol during which Weston, who was living in Montana at the time, killed two Capitol Police officers inside the Capitol building.
Weston was found incompetent to stand trial because of mental illness, and he is currently incarcerated in a federal correctional psychiatric facility. In 2004, the court suspended but did not dismiss the criminal charges against him, murderpedia.org states. Weston is a 1974 Valmeyer High School graduate.