Tuesday morning rollover in Waterloo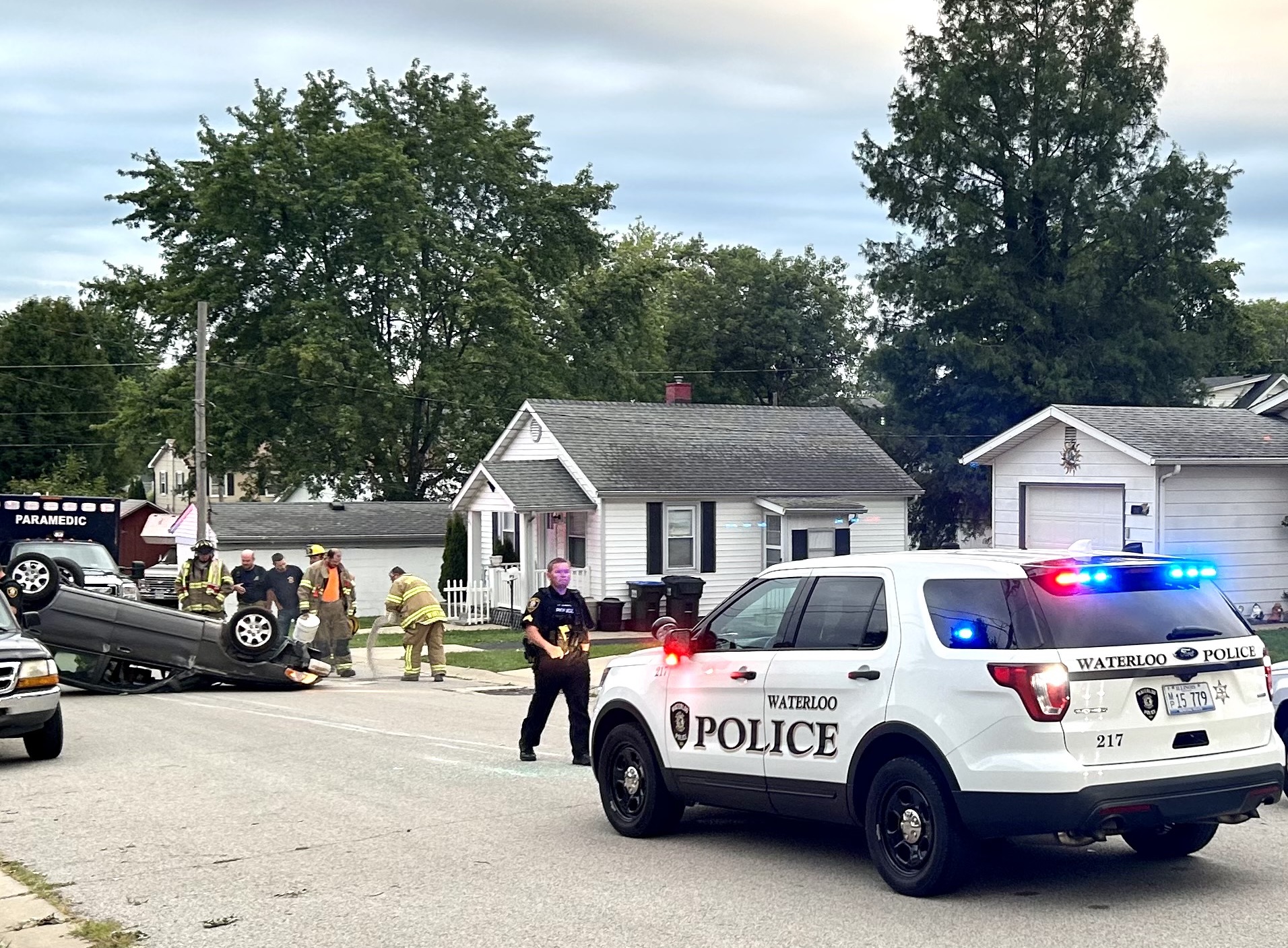 Emergency personnel responded shortly before 6:10 a.m. Tuesday to a rollover crash on Hoener Avenue just east of South Library Street in Waterloo.
Preliminary information provided by Waterloo police indicates a 2002 Mazda 626 driven by Brent N. Reinhardt, 69, of Waterloo, was traveling west on Hoener Avenue when for unknown reasons, the car struck a parked 2015 Chevy Sonic, which was unoccupied. That collision resulted in the Sonic bumping into a parked 2010 Jeep Liberty, which was also unoccupied.
The Mazda overturned as a result of the initial collision. Fortunately, no serious injuries were reported. A medical issue may have led to the crash.