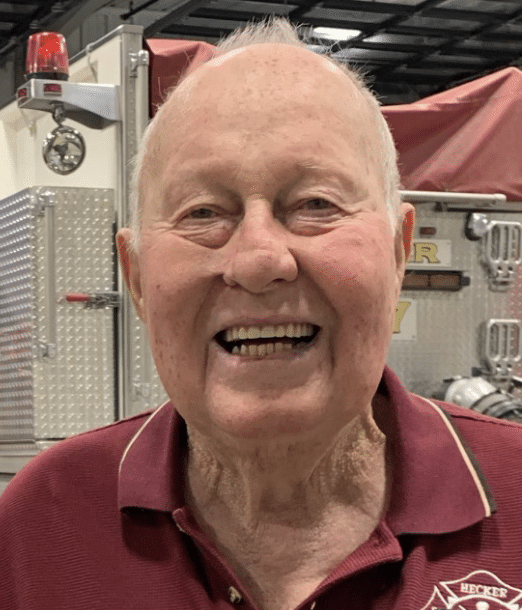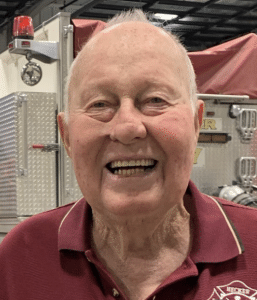 A friendly face at the Hecker Fire Department stepped away earlier this month, marking the end of a career that's spanned nearly six decades.
Dale Papenberg has lived in Hecker all his life, growing up about a mile outside of the village.
Growing up on a farm naturally led him to becoming a farmer himself for his entire life – though he has since handed those reins to his son.
Despite living on the outskirts of Hecker, Papenberg is well-known in the community for his involvement in a variety of organizations including his local church, Hecker Sportsman's Club and, of course, the Hecker Fire Department.
Papenberg's involvement with the department was rather circumstantial, though he'd long had a respect and an interest for firemen and the work they did.
He explained that a particular bylaw stated that only individuals living within the village were allowed to serve on the volunteer fire department, but a period of low staffing saw the department waive that requirement and welcome several individuals living near the community.
"They were running out of daytime firemen," Papenberg said. "So they asked about three or four of us that were a little bit out of town if we would want to be on the fire department. I always wanted to be on the fire department."
That simple opportunity was the beginning of Papenberg's 57 years as a fireman.
It was a humble beginning, as he described it, with Papenberg and his fellow newbies outfitted in a stark comparison to how modern firefighters are equipped.
The difference between volunteer firefighting then and now was something Papenberg emphasized as he discussed his career, with the equipment and training that comes with the job having developed quite significantly.
"They gave us an old black raincoat, a pair of boots and a hose," Papenberg said. "Through the years, we did a lot of training, and nowadays young guys go to SWIC for two years before they can become a fireman, and they all have their own gear."
The differences aren't just in the firefighters, however. Papenberg noted just how much the departments in Waterloo and Columbia have grown and changed over the years.
While the Hecker Fire Department might be quite smaller by comparison, it nevertheless takes care of its fair share of calls in the area.
"Waterloo and Columbia, they're big time fire departments now. They get a lot of calls," Papenberg said. "Where we are still smaller, but Hecker gets about 100, 150 calls a year."
Papenberg didn't recall many particulars from his time with the department, understandable given how responses to so many unfortunate fires must blend together over the years.
His time with the department involved 36 years as a fireman and about 30 years as a director helping to oversee the department's operations and management.
Acknowledging his involvement in other areas of the community, Papenberg noted he dedicated the vast majority of his time over the years to the department, and he is exceptionally grateful to family members for being understanding of all the time he had to spend out of the house.
"You're away from home a lot in the evenings, but good thing they put up with me, otherwise I couldn't have done it," Papenberg said.
Hecker Fire Chief Kevin Biffar spoke to the dedication Papenberg showed to the department and the village of Hecker in general.
While Biffar said he unfortunately wasn't able to get to know Papenberg too closely within the department, he recalled seeing him quite frequently throughout the community.
Biffar commended him for his activity and all that he brought to the village over the years.
"He was around a lot," Biffar said. "Very important to the progress that the fire department made from where it was once he got on to where it is now."
The way Papenberg spoke, he's already enjoying the peace that comes with retirement.
He's still keen to hang around with the village's firefighters, attending meetings and offering experience as needed, though he's also happy to see Biffar and the rest of the younger individuals taking care of the department now.
Mostly, however, he hopes to enjoy time with his wife while relaxing at home.
"It's kinda nice," Papenberg said. "I go out, sit on the back porch, watch the traffic go by and wonder where everybody's going."