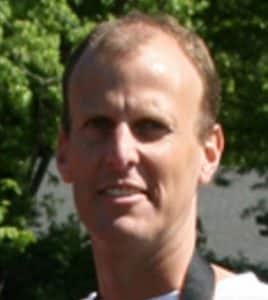 Columbia High School has named Dustin Cutts as the new head coach of its varsity volleyball program, replacing Kelly Landgraf, who resigned this past fall.
Cutts has coached the past three seasons at St. Pius X High School in Festus, Mo. Last season, St. Pius finished 36-4 and won the Class 3 Missouri State Championship.
Cutts, a native of east central Illinois who currently lives in St. Louis, has also coached for the Rockwood Thunder volleyball club for the past seven seasons.
In the previous two seasons under Cutts, St. Pius finished second and third at the state tournament.
"I had the privilege of coaching this year's Missouri Gatorade Player of the Year, Jena Otec," he added.
Cutts inherits a Columbia program that will have lost several key players to graduation when it begins play this coming fall.
Still, the program is rich in tradition, having won at least 33 matches each of the past three seasons.
"Columbia volleyball has been very successful and has had many great athletes competing at a very high level," Cutts said. "I hope to continue to build on the success of the program. This past fall was a special season for the Eagles volleyball program. Many seniors led the team and we will be looking to replace most of the offense from that team."
Cutts said he is looking forward to working with the athletes  over the summer to prepare for the upcoming season.
"Columbia volleyball has a great tradition, and I know the kids will work extremely hard to continue that tradition," he said.
Landgraf resigned following an amazing 36-1 season that ended with a heartbreaking sectional final loss at Mascoutah.
Landgraf's career coaching record at CHS was 225-41-2. She coached during the 2005 and 2006 seasons and returned to guide the team the past five seasons.
Her 2005 team finished with a school-record 37 wins and a second place state finish.