MOVIE REVIEW: 'La La Land' is superb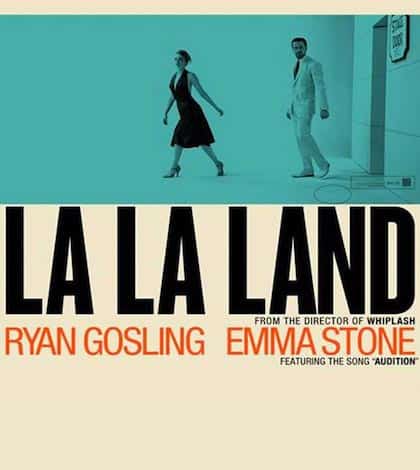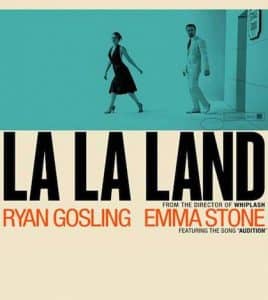 La La Land
Grade: A
In this day and age, one might raise an eyebrow when hearing the words "movie musical."
We have been blessed with some pretty good ones in the past 20 years, but also some pretty bad ones.  La La Land is more than pretty good; it's perhaps one of the best of the year.
The movie begins with a musical traffic jam, most likely a symbol of the many people living in Los Angeles who are trying to make it in the entertainment industry.  Sebastian (Ryan Gosling) and Mia (Emma Stone) are two "drivers" in the traffic jam, both trying to make their mark and get their break — he, an aspiring pianist trying to preserve the jazz genre and she, a coffee barista trying to be the next "It" girl in film. Both are ambitious, passionate, and endearing.  You might guess that they cross paths and fall in love.
La La Land harkens back to the day of the movie musical with the same old-fashioned love-story qualities. The movie is rated PG-13 due to a bit of profanity; there's very little. The actors stay clothed all of the time and the clothing style, sure to catch on, brings back the class of the 1940s and 50s. However, the movie is well-written and stylish enough to keep us in present-day time while still remembering what we liked about those old musicals.
Gosling and Stone dance and sing their way through several scenes; the musical numbers, singing, dancing and instrument playing tastefully added and not annoying. I have to say I'd rather watch both of them act more than sing and dance; I think the straight acting scenes are much more memorable than the song-and-dance numbers. They are both outstanding actors. Stone can do more with her facial expression and eyes that most actresses on the screen today.
Other members of the cast, including R&B star John Legend, give good supporting performances. My award for "we wanted to see you more" would go to Rosemarie DeWitt, who plays Sebastian's hilarious sister. JK Simmons is even there, perhaps making a cameo due to his connection with the musical movie "Whiplash."
La La Land examines the age old conflict between true love and ambition, present in many old movies as well as the new stuff.  It's amazing how we get a taste of the classic, the fairy-tale-fantasy, the drama and the moral-at-the-end all wrapped up with those musical bits and pieces. I also enjoyed much of the tongue-in-cheek jokes here and there, especially the references to the changing seasons which really never change.
Yes, go see it. It's superb and total escapism at its best — a movie that must be seen on the big screen to truly appreciate.
La La Land opens Friday, Dec. 16.
 Directed and Written by Damien Chazelle
Starring Ryan Gosling, Emma Stone, Rosemarie DeWitt, J.K. Simmons and John Legend
Running time: 2 hours, 8 minutes.