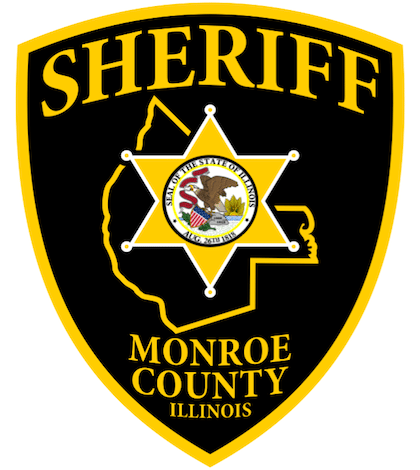 A Sparta man led authorities on a chase beginning at about 8 p.m. Tuesday along Route 156 between Hecker and Waterloo before being pulled over at Wayne's One Stop on South Market Street in Waterloo, after Monroe County sheriff's deputies deployed spike sticks to puncture the tires of the Dodge Caliber he was driving.
Charged in the incident is Joseph S. Hatley, 37, with possession of a controlled substance (methamphetamine), aggravated fleeing or eluding police, driving while license revoked (fifth offense), a parole violation and additional traffic offenses.
Monroe County Sheriff Neal Rohlfing said that over the past several weeks the sheriff's department had been working an active investigation on Hatley.
He was reported to be selling crystal methamphetamine in Randolph, St. Clair and Monroe counties, Rohlfing said. Tuesday night, deputies located Hatley sitting in a red Dodge Caliber in the area of Route 156 and Route 159 in Hecker. Deputies attempted to make contact with Hatley, but he drove away from the scene.
 Deputies attempted to conduct a traffic stop on Hatley but he refused to stop and began to throw a white powdery substance from his vehicle while travelling west on Route 156 toward Waterloo, Rohlfing said. While fleeing, Hatley also drove in the eastbound lane of Route 156 on numerous occasions.
"Due to Hatley's total disregard for public safety, deputies requested assistance from the Waterloo Police Department in utilizing spike sticks in order to get the vehicle stopped and take him in to custody," Rohlfing said.
Police deployed stop sticks after Hatley entered Waterloo city limits, which deflated his tires and he pulled his vehicle into the gas station parking lot.
Deputies collected crystal meth, a digital scale, a large amount of U.S. currency, and other items of paraphernalia as evidence in the case.