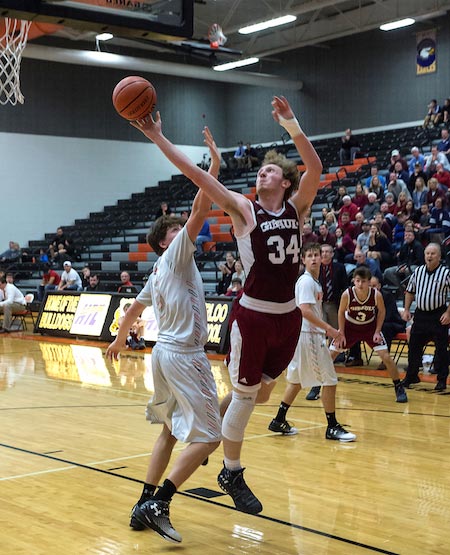 The Gibault basketball team won its 10th straight game Tuesday night, toppling cross-town rival Waterloo in a hard-fought contest at WHS that moved legendary coach Dennis Rueter to the brink of a milestone.
The Hawks defeated the Bulldogs, 61-53, fending off a furious second half rally in the process. Gibault started out strong, using three-pointers and offensive rebounds to build a 32-24 halftime lead.
Waterloo battled back in the third quarter, as Dylan Hunt scored seven points and Ben Huels scored six points in the frame to cut the margin to 45-43 before Gibault senior Trevor Davis drilled a critical three-pointer at the third quarter buzzer.
The Bulldogs threatened again in the early portions of the fourth quarter, but Gibault was able to withstand the pressure and sink free-throws to close out the win — the 699th of Rueter's career.
Fittingly, the longtime coach's son, Garrett Rueter, led the Hawks with 16 points, including four three-pointers. Davis added 15 points and 13 rebounds. Collin Kessler chipped in with 13 points.
Hunt led the Bulldogs with 20 points. Huels added 19 points and Ross Schrader scored 10.
Gibault (18-6) hosts Mascoutah on Friday, as Dennis Reuter goes for victory No. 700. Waterloo (9-15) hosts Highland on Friday.
For photos from Tuesday's game, click here.