Goff out as Waterloo alderman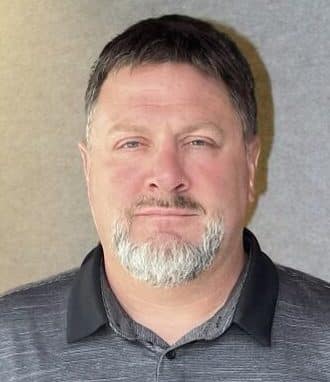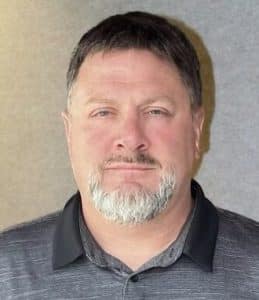 In what may be the shortest aldermanic term ever, Jason Goff abruptly resigned his recently elected Waterloo City Council post citing conflict of interest.
"Today, I was presented with legal statutes on conflicts of interest that unfortunately require me to resign my elected position of Ward III alderman to continue my city utility appointment," Goff said at the start of Monday's council meeting. "This resignation will be effective immediately. I want to thank you. I did enjoy this short time we had together. I learned a lot. I think, I hope I taught you guys a few things while I was here. But unfortunately that's what the law states, so we want to be legal in that aspect."
Goff, 50, won a five-person race for the Ward III aldermanic seat vacated by new mayor Stan Darter on April 4. His opponents for the position were Jeff "JV" Vogt, Jason Jones Sr., Josh Perschbacher and Steve Poettker.
Goff has served as an underground utilities operator with the City of Waterloo since 2001.
Darter told the Republic-Times that he and the city attorneys presented information that they had researched on the matter to Goff on Monday afternoon.
Goff called Darter shortly before Monday's meeting to tell him he was resigning.
"I told him it's probably the best choice for everyone," Darter said.
Darter said Goff had researched whether it was legal to run for the position prior to the April 4 election and determined he could do so.
Once he prevailed, however, it became a different story.
"The Illinois Municipal League calls it incompatibility," Darter explained. "If you have to recuse yourself from something that has to do with your work and it's also in the city, there's an incompatibility. So, basically you can't do both."
Darter said the city attorneys leaned on the IML's advice regarding this matter.
As for the delay in determining this conflict of interest, Darter said "there's lots of blame to go around on all sides."
Darter credited Goff for his hard work in getting elected to the council.
"He did a good job. I don't want to take anything away from that. He did that," Darter said. "Obviously, he's done something nobody else has done – an employee and alderman at the same time."
As for what's next, Darter said he has 60 days to appoint someone to fill Goff's vacated Ward III seat. This person would serve until the next municipal election in April 2025, after which the seat will be decided for a two-year term to expire in 2027.
Also up for election in April 2025 is the other Ward III council seat currently occupied by Kyle Buettner.
So in 2025, there will be two Ward III aldermen elected – one for two years and another for four.
As for a decision on this next aldermanic appointment, Darter said he does not yet have a "short list" of candidates.
In other action, Darter received unanimous approval on the following appointments: Director of Public Works Tim Birk, Subdivision and Zoning Administrator Nathan Krebel, Collector/Budget Officer Shawn Kennedy, Community Relations Coordinator Sarah Deutch, Human Resources Coordinator Saundra Eckstadt, Chief of Police Jeff Prosise, Building Inspector/Code Administrator Brad Yearian and the law firm of St. Clair, Gilbreth & Steppig as City Attorney.
As for Deutch's position, Darter pointed out that some of her responsibilities have changed.
"I needed someone to handle the day-to-day prep work and what goes on in City Hall for me and to keep me informed all the time," Darter explained. "I knew that was Sarah. I knew how dedicated and meticulous and detailed she is about everything, and that was the person I needed. She agreed and is up to the job."
Later in the meeting, the council unanimously approved 4 percent managerial raises – retroactive to May 1 – to Birk, Kennedy, Krebel, Yearian, Prosise and Waterloo Deputy Police Chief Dane Luke.
Darter said the increase is the same as union employees typically receive.
In other action Monday night, the council OK'd the purchase of a 2023 Terex TL55 bucket truck for $368,420 for the electric department. This replaces a 2006 bucket truck, Birk said.
The council also approved the purchases of 2023 Chevrolet Silverado utility trucks for both the gas department and water department in the amount of $71,054.09 each. The truck for the gas department replaces a 2005 model.
Also approved was the purchase of a 2023 Ford F-150 truck in the amount of $57,070.26 from Sunset Ford for the street department.
The council also approved the purchase of two on-site automated external defibrillators for City Hall and 13 Lifeline AEDs for police vehicles in the amount of $18,026.82 from Cardio Partners.
Prosise explained that nearly all of the AEDs currently used by the WPD are from the early 2000s and are in need of an upgrade.
Following a 45-minute executive session, the council approved a formal "release, settlement and resignation" agreement with former Waterloo police officer Dan Pittman.
Pittman had been away from active duty with the department for several months due to a disability claim.
"He resigned, his agreement was to hold the city harmless, and he got some compensation," Darter said.
The next city council meeting takes place at 7:30 p.m. Monday, July 3, at City Hall.