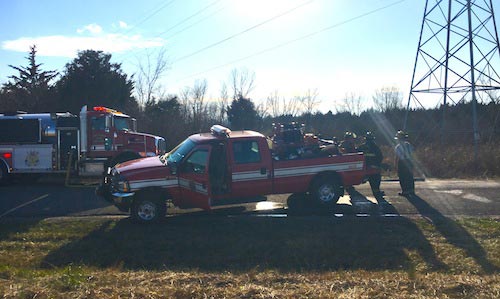 Several fire departments responded Monday afternoon to an out-of-control field fire along Davis Ferry Road near East Carondelet.
Columbia firefighters responded shortly after 1:20 p.m. to assist Dupo. Other agencies assisting in the blaze throughout the afternoon included Prairie du Pont, Camp Jackson, Cahokia, Waterloo and Valmeyer. A total of 14 fire departments responded in all, in addition to the St. Clair County Emergency Management Agency and American Red Cross.
St. Clair County EMA Director Herb Simmons estimated that 90 acres were damaged in the fire. Fortunately, there was no damage to any structures.
"They're doing a great job getting it done," Simmons said of the firefighters.