New Athens Homecoming
July 16, 2022 @ 4:00 pm

-

11:30 pm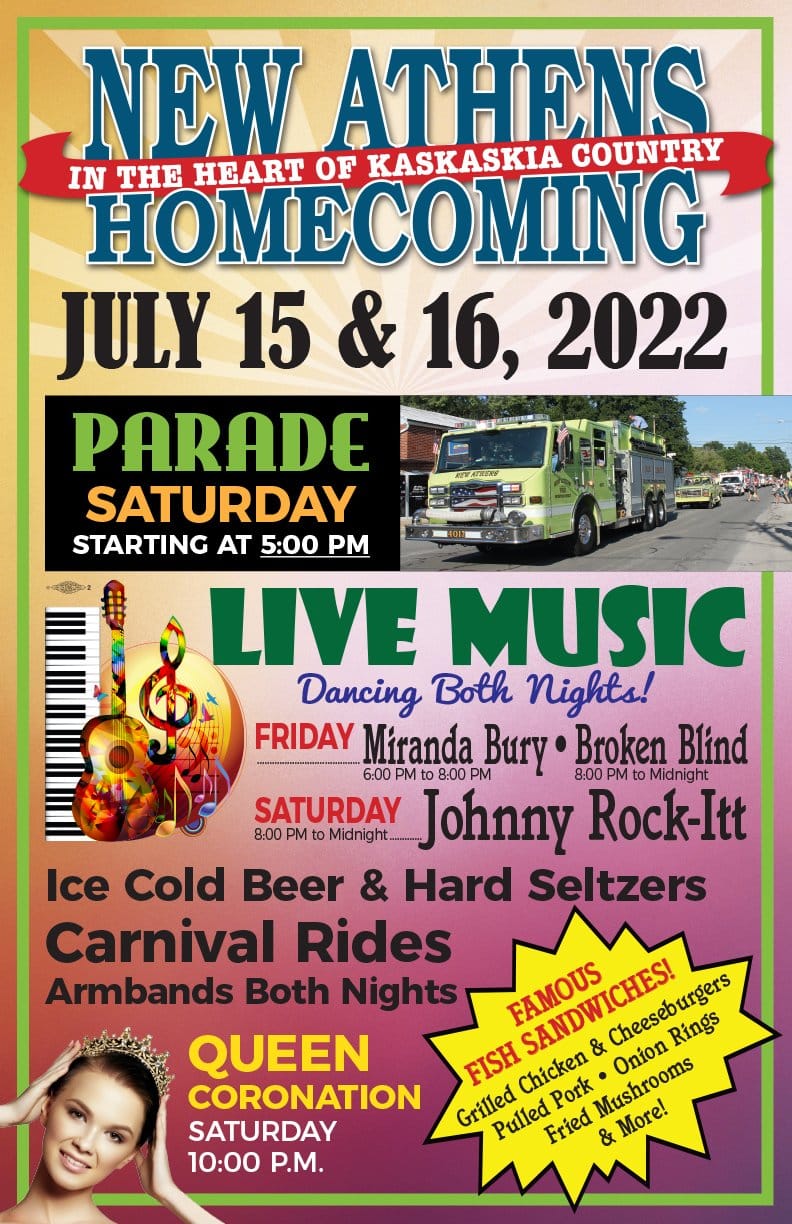 The New Athens Homecoming takes place this Friday and Saturday, July 15-16, at New Athens Community Park, 101 N. Johnson Street.
Food items include fish sandwiches, cheeseburgers, pulled pork, grilled chicken, onion rings, fried mushrooms and more.
There will be live music both nights, with Miranda Bury from 6-8 p.m. and Broken Blind from 8 p.m. to midnight on Friday and Johnny Rock-itt from 8 p.m. to midnight Saturday.
A parade steps off 5 p.m. Saturday, starting at Village Hall and traveling along Spotsylvania Street before turning right on Johnson Street and continuing to the city park.
The queen coronation takes place at 10 p.m. Saturday.
For more information on the homecoming, call 618-0791-0451.