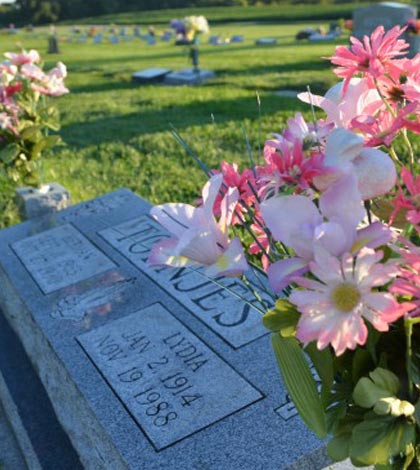 Curtis J. Henry, 78, of Red Bud, died Nov. 18, 2013, in Red Bud.
He was born Sept. 25, 1935, in Ames, son of the late Roy C. and Mildred M. Henry (nee Mudd).
He married the former Jeanette C. Heck on Sept. 7, 1959, at St. Patrick Catholic Church, Ruma; she survives him.
Mr. Henry was a dairy and grain farmer. He was a member of St. Patrick Catholic Church, Ruma. He was a former Monroe County Tax Collector, and a former member of the Monroe County Farm Bureau, St. John Catholic School Board. St. Patrick Parish Council, 4-H Extension Council, 4-H Leader, Monroe County Fair Board, Mid-AM Co-op and Okaw Valley Co-op.
Survivors include his wife; children Gregory Henry (fiancee Marilynne Stolte) of Red Bud, Vivian (Arnold) Bossler of New Baden, Beverley (Richard) Stellhorn of Evansville, Nancy (David "Pete") Rahn of Red Bud, and Brian (Melissa) Henry of Red Bud; grandchildren Kelley Stolte, Kristin Braun, Jessika Bossler, Natalie Bossler, Douglas Bossler, Sarah Stellhorn, Rachel Stellhorn,  Justin (Jessica) Rahn, Megan Henry and Blake Henry; great-granddaughter Gracie Rahn; siblings Cletus (Ruth) Henry of St. Louis, Vernon Henry of Prairie du Rocher, Ralph (Janet) Henry of Red Bud, Virginia Moeller of Red Bud, and Roger (Marie) Henry of Evansville; and mother-in-law Clara Heck of Evansville; along with many brothers-in-law, sisters-in-law, nieces, nephews, cousins and friends.
In addition to his parents, he was preceded in death by his sister Vera Henry, brother-in-law Larry Moeller, and father-in-law Bernard Heck Sr.
Visitation is Nov. 20, from 3 to 8 p.m., and Nov. 21, from 8 to 9:30 a.m., at Welge-Pechacek Funeral Home.
A funeral Mass will be celebrated Nov. 21, at 10 a.m., at St. Patrick Catholic Church, Ruma, Msgr. Dennis Schaefer officiating.
Interment will follow at St. Patrick Catholic Cemetery, Ruma.
Memorials may be made to Human Service Center, St. John the Baptist School, Monroe County Farm Bureau Foundation or in the form of Masses.