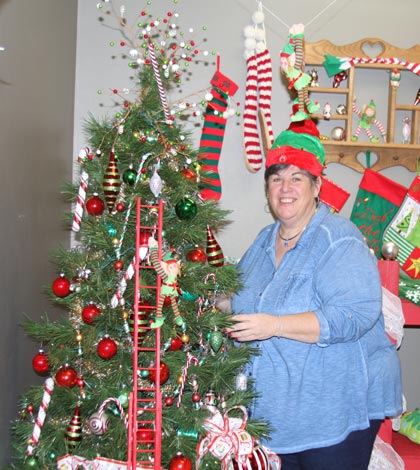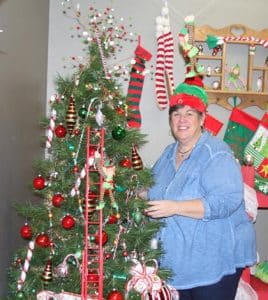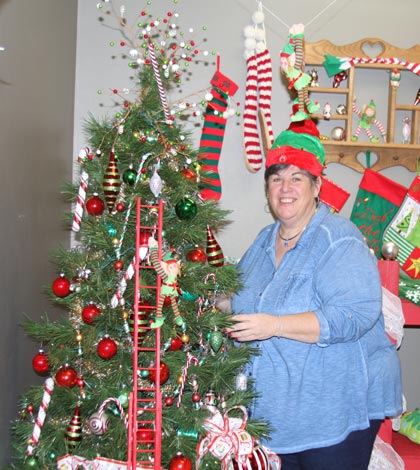 In 2014, First Baptist Church in Waterloo Deacon Chuck Jinkerson began a tradition known as the Christmas Tree Walk.
The first year saw more than 1,000 visitors touring a building of Christmas tree vignettes and other holiday scenes. Without a doubt, Jinkerson conceptualized an event that brought the community together in celebration.
"He is that crazy guy who has lights all over his house," current Christmas Tree Walk coordinator Jan Dudley said.
Thankfully, Jinkerson could pass on the baton to Dudley – someone as passionate as he about making the season memorable for the community. Dudley expects this year's walk to attract about 3,500 attendees throughout its four days.
"It's just another way for our community to get to know us," she said.
The nondenominational Christmas Tree Walk will take place from 5 to 9 p.m. Friday through Monday, Dec. 9-12, at The Beacon, with about 50 Christmas trees decorated to the theme of traditions. It is free and open to the public
"I'm just excited to see what that brings," Dudley said of the many decorated trees.
Community organizations will decorate the 5-foot-by-5-foot trees before the event based on traditions they experienced during Christmas, using items such as candy canes and mistletoe and creating a giving tree. Then there's the volunteers who help Dudley put the event together.
"I guess if we added everybody up, we'd have several hundred involved in the organization," she said.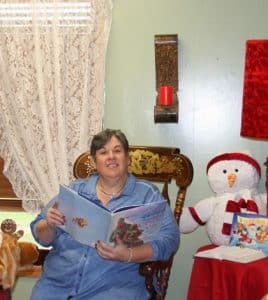 The event will include a special family worship service and breakfast at 9 a.m. Dec. 11 at the church to thank people for their contributions. For more information on the event, contact First Baptist Church at 939-9500.
Dudley also said a living nativity will return for another year on Dec. 9 and 10. According to Dudley, participants can act out a scene in the nativity, dressing up and posing for as long as 20 minutes.
"(The nativity) will be a fun, interactive way to get involved in a photo opp," she said.
The Monroe Actors Stage Company, St. Louis Cardinals organist Dwayne Hilton, and local child rock band OOPA will provide live entertainment on various nights. The St. Louis Lionel Railroad Club will bring a large model train layout for kids to enjoy Dec. 9-11.
"They're really a neat organization of old men," she said.
Beyond that, Santa will come to visit with kids and listen to them share their wants for Christmas and Mrs. Claus will hold story time. The elves will gather in Elf Land in the room next door in a lighted holiday scene.
"It will be cutie cutie. It'll be dark and lit up and magical," Dudley said of Elf Land.
Among the different forms of entertainment and other aspects of the Christmas Tree Walk, Dudley said she looks forward to catching up with friends and people in the community.
"It's amazing the blessings that come from working together and having a good time and celebrating the holidays," she said.