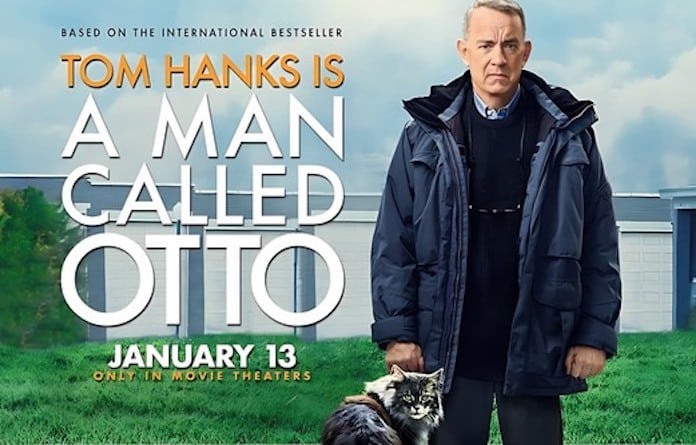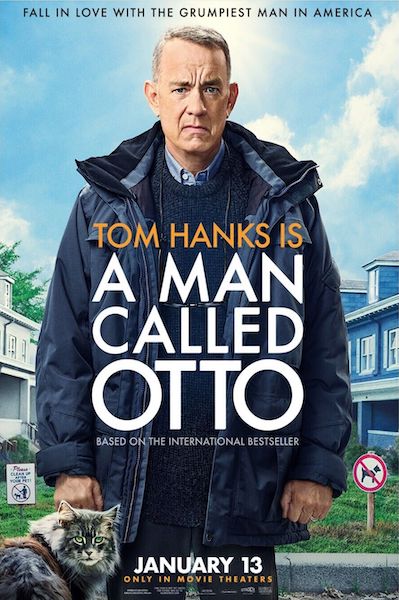 It is hard to believe that a man as curmudgeonly and grumpy as Otto Anderson can endear himself to us, especially after we meet him in "A Man Called Otto," from screenwriter David Magee and director Marc Foster ("Finding Neverland"). Otto spends his day righting the wrongs and correcting the many faux pas of the everyday idiot.
And by the way, most everyone in Otto's world is an idiot.
He grunts his way through a retirement party given by the factory that has forced him out, chastises a hardware store manager for being too young as he protests being overcharged for rope, yells at people who can't park their cars properly and browbeats a poor stray cat who is simply trying to survive.
But yes, Otto endears himself to us. I mean, he's played by Tom Hanks, after all.
Hanks, as expected, shines in this role and creates a complex character in the midst of a story that could become merely formulaic and sappy. As Otto, Hanks spends a lot of time contemplating, remembering and grieving.
We see flashbacks of Otto's life, as a socially awkward young man (played quite well by Truman Hanks, Tom's boy) who has lost both his parents. Thankfully, young Otto meets the lovely and loving Sonya (a luminescent Rachel Keller), who understands him almost immediately and learns what a great heart he has.
Their love is deep, meaningful and full of undying loyalty and intense devotion. Sonja and Otto spend a life together, facing the ups and downs dutifully and with all their hearts. Along the way, they care for their neighbors, coworkers and community. While he's always a tad grumpy and irritated, even as a young man, Otto's caring soul is never hidden by too many layers of spit and vinegar – mainly due to Sonya's presence in his life.
Nothing can last forever and even as we watch from the beginning, we can guess Sonya won't always be around, leaving Otto's prickly persona to emerge as his most definitive trait. He loses his soul, for the most part.
But we aren't the only ones who know Otto is simply grieving – and maybe giving up.
Enter Marisol (the exquisite Mariana Trevino) and Tommy (a bumbling and lovable Manuel Garcia-Rulfo) – new neighbors with two kids and one on the way – who move in across the street. The couple recognizes Otto for who he really is and never really takes no for an answer.
Their attitude and care for Otto are his saving grace.
As expected, Hanks does not disappoint in this role. He portrays this character from the inside out. Watching Otto stomp around or sitting and sadly gazing at the four walls of his immaculate house, we are able to see and understand as much of the character as we could if he were delivering a grumpy, curt monologue.
Hank's expertise is matched effortlessly in this film by the lovely and fantastically talented Trevino, who steals every scene, hands down. Her comedic timing is impeccable, her emotional scenes heartbreaking, and her performance is the lifeblood of the film. She should win a supporting acting award and I hope she does. You will love her.
The supporting cast, the hilarious dark humor, and concise script and story (which could have easily become muddied), are superb. As I said, this film could have easily become predictable and overly sugary, but it's just such a crowd-pleasing, warm-hearted family film that you really won't give a hoot.
Take your friends and family. Recommend it. Take your tissues.
My grade: A
"A Man Called Otto" opens in theaters today (Jan. 6) and is rated PG-13. Running time is 2 hours and 6 minutes.