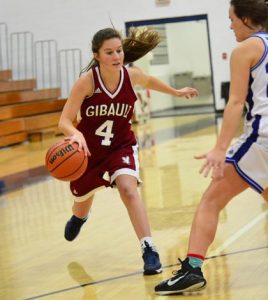 The Republic-Times Athlete of the Week is Gibault Catholic High School girls basketball player Morgan Ladyman.
The senior connected on a school record nine of 11 three-point attempts during Monday's 58-34 win at home over Father McGivney. Ladyman led all scorers with 28 points in the game to go along with six steals.
She was 4-for-6 from three-point range and scored 18 points in a Jan. 10 win over Madison and is shooting 44 percent from beyond the arc this season.