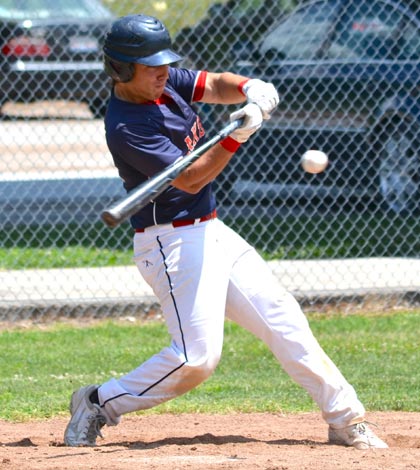 The Republic-Times Athlete of the Week is Mitch Meyer of the Valmeyer Lakers.
Meyer went 5-for-6 at the plate with a double, two RBIs and five runs scored during Sunday's doubleheader sweep of the Belleville Rockies.
Meyer, a Gibault graduate, upped his season average to .444, which is good for fourth in the Mon-Clair League. He also has 20 RBIs to lead the Lakers this summer.