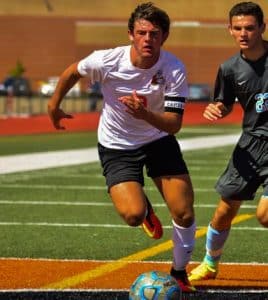 The Republic-Times Athlete of the Week is Waterloo High School soccer standout Ben Huels.
The senior leads the team in scoring this season with 24 goals and nine assists, including six game-winning goals.
Huels has scored six goals in his past five games, including a hat trick against Mississippi Valley Conference foe Mascoutah on Oct. 4.
Huels currently ranks ninth in scoring for the entire St. Louis area. (John Spytek photo)