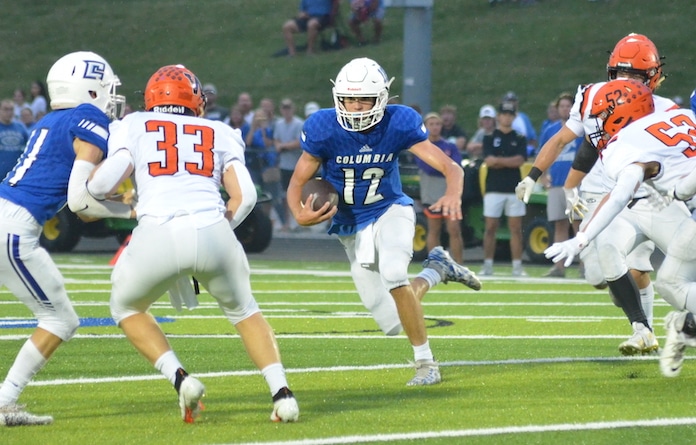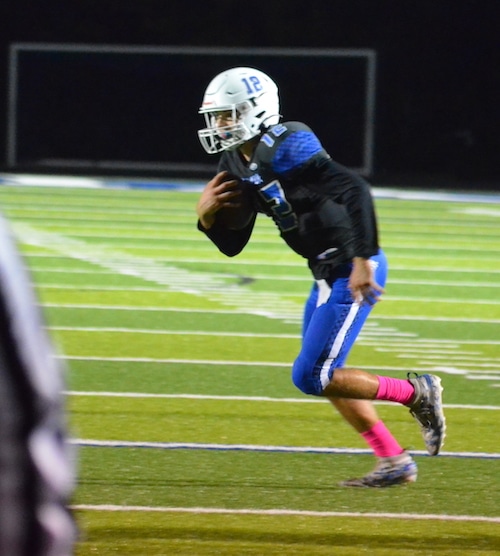 Senior quarterback Dominic Voegele was the star again for the Columbia High School football team, rushing for three touchdowns and throwing for three more in a 44-7 victory at home over Salem on Friday night.
Voegele finished with 123 yards rushing and 165 yards passing on the night.
The Eagles opened the scoring with a 40-yard TD pass from Voegele to Brennan Weik early in the first quarter. Following a defensive stop by Columbia's defense, Voegele ripped off a 95-yard TD run to put the Eagles up 14-0 with 4:23 left in the opening frame.
In the second quarter, Voegele ran for a 12-yard score, threw a 59-yard TD pass to Zach Wetzel and threw an eight-yard TD strike to Carter Hicks. Columbia led 37-0 at the half.
Just for good measure, Voegele scored on an eight-yard TD run in the third quarter.
Logan Hicks led Columbia's defense with nine tackles and an assist.
Columbia (5-2) plays next week at Breese Central (6-1) in a key Cahokia Conference clash.