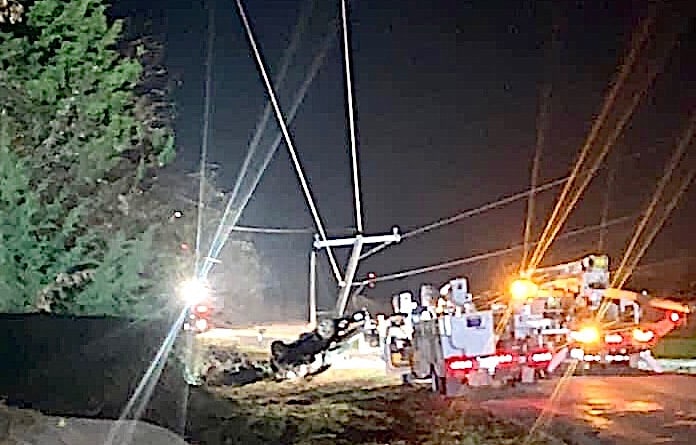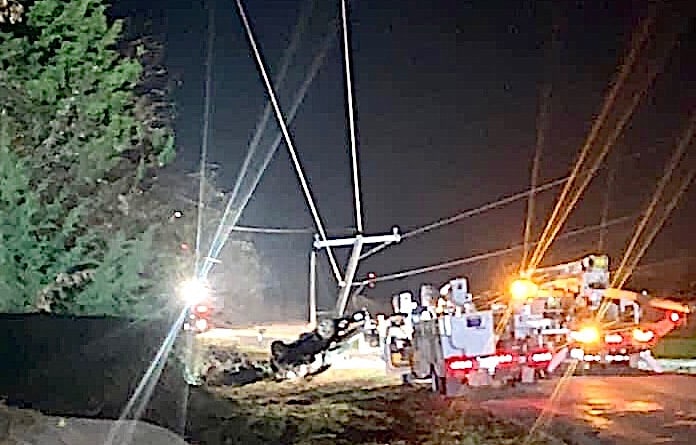 Emergency personnel responded about 12:05 a.m. Wednesday to a vehicle rollover crash on KK Road about a half mile west of Rock Road south of Waterloo.
A power pole was clipped during the crash, with wires down as a result.
The female driver was safely able to exit the vehicle.
Responding agencies included the Monroe County Sheriff's Department, Monroe County EMS and Waterloo Fire Department.
The fire department cleared the scene shortly before 5:30 a.m., as a utility crew reset a power pole damaged in the crash.
Police said a 2022 Jeep Cherokee driven by Emma Boehm, 25, failed to negotiate a turn and drove off the left side of the roadway, flipping end-to-end and striking a utility pole. The vehicle became lodged on the pole.
Boehm was transported to Mercy Hospital South in St. Louis County via Monroe County EMS.