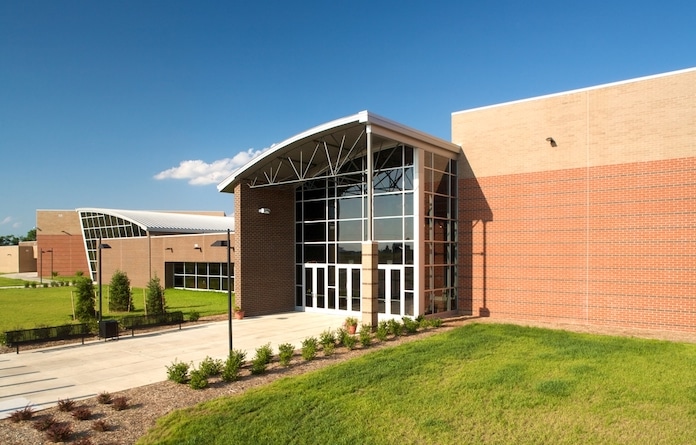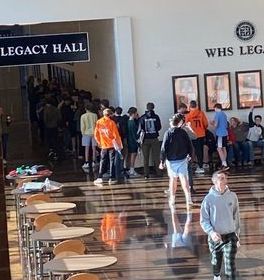 A student protest Friday over the use of restrooms at Waterloo High School resulted in the school district sending a letter to parents explaining its stance on the matter, though the situation has continued following the weekend and into Monday.
The letter, which was authored by Waterloo Superintendent of Schools Brian Charron in partnership with the district's legal counsel and sent early Friday evening, was in response to phone calls received related to "accommodations provided to transgender students" in Waterloo schools.
"The calls this week have been pertaining to the high school, but we have transgender students in several of our buildings, so I am sharing this information district-wide," Charron's letter states. "I want to address parent and student complaints and concerns and share with you the beginning of the district's path forward."
Charron stressed that the district's actions in accommodating transgender students are not based on a choice made by any individual school administrator. Rather, the school district is complying with the law.
Per the school district's letter, The Illinois Human Rights Act recognizes that transgender students (students who identify with a gender other than their biological sex) have the rights associated with the gender in which they identify. In guidance published in 2021, the Illinois Human Rights Commission stated that a student's use of restrooms, locker rooms, and changing rooms may not be restricted based upon a student's physical anatomy or chromosomal sex. The Illinois State Board of Education issued guidance in 2020 on the treatment of transgender students in schools as well, affirming student rights to access facilities of the gender in which they identify. ISBE takes the position that a school district's Equal Educational Opportunities policy guarantees these rights. Lastly, the Biden administration interprets Title IX as protecting transgender rights to use facilities. In 2021, President Biden issued an executive order that directed the Department of Education to take enforcement actions against school districts that do not comply with that policy.
"While there is case law that falls on either side of this issue nationally, and while other states are taking action to ban transgender students from using bathrooms other than the bathroom associated with the physical anatomy, Illinois is not one of those states," Charron stated in the letter. "The Illinois Human Rights Act does not allow an Illinois school to follow schools in other states that ignore President Biden's executive order."
Charron added that the school district understands this is a divisive issue.
"We are working closely with our attorneys to develop policies and practices that are non-discriminatory and support all students," the letter states. "As requests for transgender student accommodations are growing, we continue to explore ways to both comply with the law and ensure all students are safe – including being safe from harassment and discrimination."
Regarding Friday's protest that resulted in a long line of WHS students in the hallway, Charron described it as a "disruption."
"When biologically male high school students came forward and stated they were uncomfortable with biological female students using male restrooms, we told those students they could use the nurse's office restroom," the letter states. "It was an effort to support those students' comfort, but unfortunately, it resulted in a disruption. The male students planned to use the nurse's office restroom at the same time, resulting in a line. This line grew dramatically throughout the day with male and female students, filling the hallway and causing students to be tardy or to miss classes. These actions were not the appropriate way to send a message to the school district. We are investigating this behavior as planned harassment of transgender students as well."
Charron said another such disruption will not be tolerated at the school, and students who participated in Friday's protest were marked tardy or absent from class.
"To the extent we determine that the nurse's office bathroom line was a form of harassment, students will be disciplined for their participation in the harassment," Charron added. "Additionally, a number of parents and students, including the students who stood in line to use the nurse's restroom, have made disparaging comments about transgender students throughout the week. The school district will not tolerate harassment of any student and will discipline students who harass others based on their gender, including their gender identity."
In closing, Charron said the school district will seek parent and student feedback on this matter as it works to "find the appropriate approach for all of our students and families."
The topic is likely to be brought up when the Waterloo School Board conducts its regular monthly meeting scheduled for 7 p.m. Monday in the WHS library.
Early Monday morning, a collection of students and some parents in the district – including Waterloo School Board candidate Lloyd Jarden – gathered for a prayer meeting in front of WHS. The school board election is April 4.
As Jarden said and many of those who spoke during the prayer meeting echoed, the gathering was meant to "pray for wisdom for the leadership of the school."
A similar event is planned prior to tonight's school board meeting. The group Speak for Students posted about a rally and prayer meeting at WHS scheduled for 6 p.m. Monday – an hour before the district's school board meeting.
Elsewhere in the community, the group Waterloo Listens announced it will be holding an event at 6:30 p.m. Friday at Philomena + Ruth in downtown Waterloo to show support of trans students in the school district.