Patience a virtue for Gibault baseball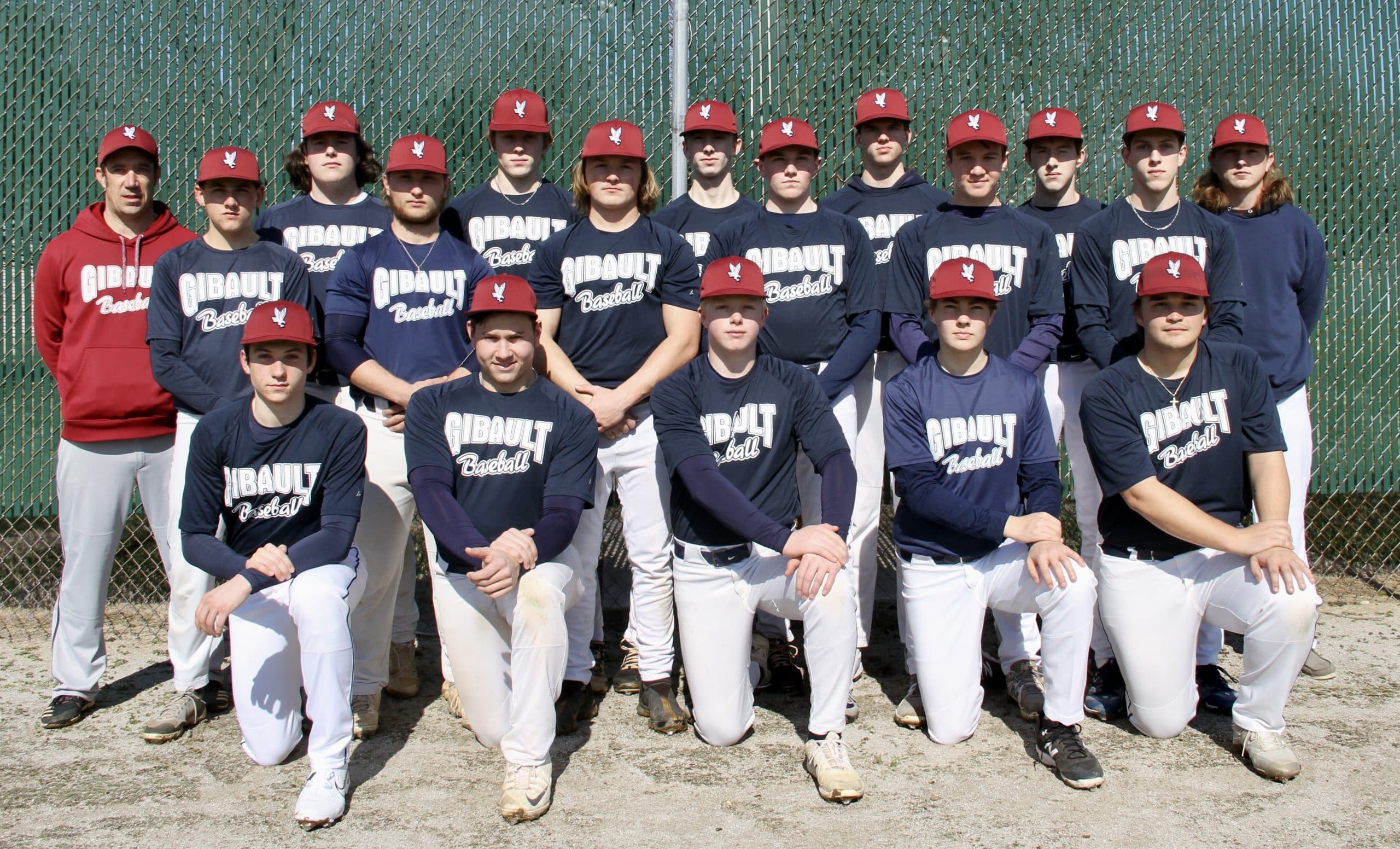 There's plenty of talent on this year's Gibault Catholic High School baseball squad, but it may just take time to come together.
The success of Gibault's deep postseason run in basketball that ended with a state title resulted in a late start in baseball for a key members of the 2023 squad.
"Often, we talk about working to be our best in May. This year that is even more true because the success of the basketball team made our preseason difficult. This is not a complaint, just a fact," Gibault head coach Andy Skaer said. "We know we might start slower until those guys are fully into baseball season, but that doesn't change what we might be able to accomplish later in the season."
The Hawks return several key players from last year's team that went 15-18.
At the top of that list is senior all-state pitcher/outfielder Daniel Darin. The hard-throwing lefty went 5-2 with a 2.68 ERA and 79 strikeouts in 47 innings pitched last season. At the plate, he hit .452 with six home runs, 40 RBIs and 38 runs.
Fresh off a state title and all-state recognition in hoops, senior Kameron Hanvey also returns to the field for the baseball Hawks.
Hanvey, who throws right and bats left and plays catcher, pitcher and shortstop, hit .423 last season with 32 RBIs, 45 runs and 24 stolen bases.
Another key member of the hoops squad was junior Hudson Blank, who plays shortstop, pitcher and catcher for the baseball team. He hit .360 last season with 28 RBIs and 27 runs.
Other returning players include first baseman Tyler Frierdich (.409, 17 RBIs), pitcher/outfielder Brady Biffar (.311, 25 runs and 47 strikeouts in 44 innings pitched), Peyton Schaefer and Darrin Kunkelmann.
A newcomer of note for the Hawks is JJ Kinsey, who transferred from Vianney.
"(He) will throw valuable innings for us this year," Skaer said.
Gibault opened its 2023 campaign with an 11-8 loss at home to Granite City last Wednesday. Darin had a double and three RBIs and Hanvey collected two hits.
Some early games of note for the Hawks include April 3 at Columbia and April 8 at Waterloo.