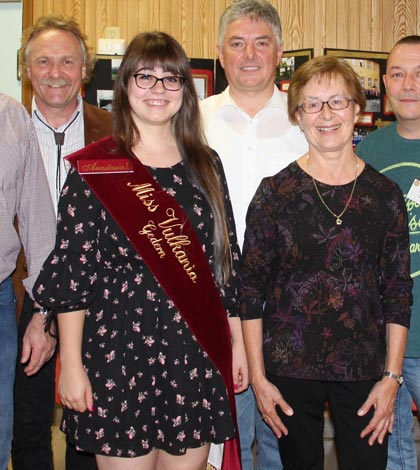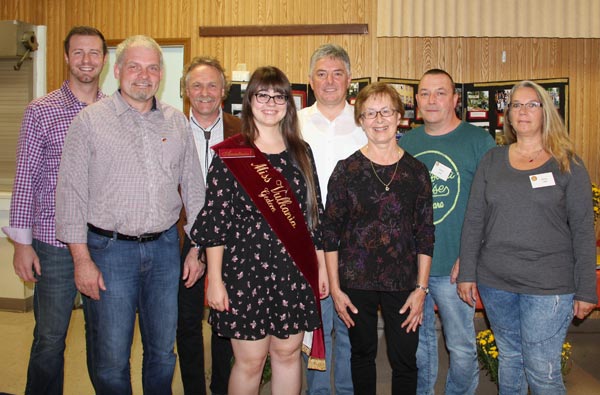 ---
Delegates from Gedern, Germany arrived in their sister city of Columbia on Oct. 6. Some came for the first time while others, for the 14th.
Regardless, everyone enjoyed the experience and used the opportunity to strengthen the bond between the two cities. The visit began with the tradition of the fire department escorting the delegates into town.
Following that, the group toured the new 11 South complex, attended two different social gatherings at Turner Hall, and traveled to St. Louis to see the Gateway Arch and walk through the Anheuser-Busch Brewery, among other activities. Gedern Mayor Guido Kempel told Columbia Sister Cities President Ingrid Soraghan in German that he enjoyed his first visit to America.
"Gedern has three other sister cities in (other countries) and he has participated in all three. He said he's very impressed with the experiences," Soraghan said.
Other first-timers included Anastasia Krause, who said that the friendliness of the people in Columbia stands out to her. 
"It's awesome. (Everyone) is very kind and friendly," said Krause, who was named Miss Vulkania in Gedern. "They love me."
"That's true. They do," laughed Gedern English teacher Andreas Heuser, who is a continual visitor.
The "Miss Vulkania" title is a similar accolade to being named Monroe County Fair Queen and is so named because Gedern is near the Vogelsberg volcanic mountain range. 
Krause's city will have visitors coming in from Columbia in May 2019.
Since 1993, the partnering organizations have continued a tradition of traveling back and forth between the sister cities.
Gedern  delegates remained in town for a little more than a week for this year's trip and departed for Germany on Monday. 
Heuser has been back and forth to Columbia for many years, bringing his students with him every other year.
"(Getting together with friends) is what it's all about. It's meeting friends and getting new friends," he said.
Soraghan agreed, saying that "the people" make every year feel different and exciting.