Friday morning crash in Columbia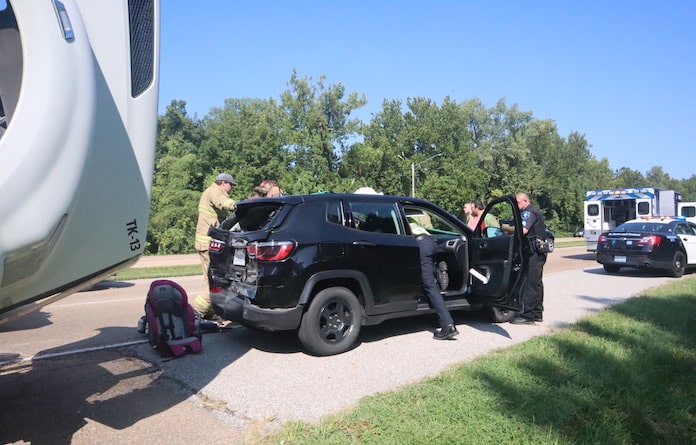 Emergency personnel responded to a crash involving a semi tractor-trailer rear-ending an SUV near the intersection of Route 3 and Veterans Parkway in Columbia at 10 a.m. Friday.
Responding agencies included the Columbia Police Department, Columbia Fire Department and Columbia EMS.
Police said a black Jeep Grand Cherokee driven by James Bryson, 38, of Waterloo, had slowed in traffic to stop for a light at the intersection when a 2016 Kenwood semi driven by Jason Woodcock, 42, of Columbia, that was trailing behind struck the rear of the SUV.
Bryson was transported to Mercy Hospital South in St. Louis County for treatment of minor injuries.
Woodcock was cited for failure to reduce speed to avoid an accident.