Dupo Firemen's Picnic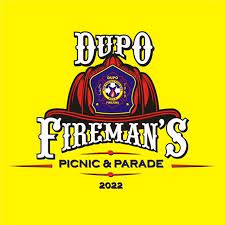 The Dupo Firemen's Picnic returns this Friday and Saturday, June 17-18, on the fire station grounds at 501 Columbia Road.
Food offerings include BBQ and fried fish. There's a cornhole tournament on Saturday with sign-ups from 9-11 a.m. and an 11:30 a.m. start. Cost is $30 per team. A parade takes place at 5 p.m. Saturday.
There will be bounce houses and carnival rides, with armbands available for $20 in advance at Dupo Village Hall or Dupo Dairyland. On the day of the event, armbands are $25.
There will be live music performed both nights, including Rock Solid this Saturday from 8 p.m. to midnight.