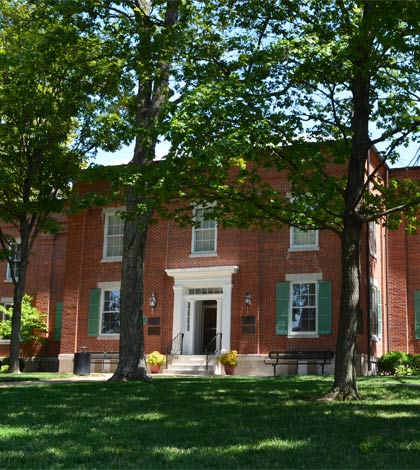 Those planning to run for various county offices up for election in November 2018 will begin circulating petitions for their candidacy starting Tuesday.
Candidate forms are currently available at the Monroe County clerk's office inside the courthouse. Starting Sept. 5, prospective candidates can begin accepting the required signatures needed to have their names placed on the ballot.
Offices that will appear on the March 20, 2018 primary ballot are county clerk, treasurer, sheriff, assessor, county commissioner and regional superintendent of schools.
All but the commissioner seat up for election, held by Delbert Wittenauer, are currently served by Republicans.
Longtime Monroe County Clerk Dennis Knobloch, a Republican, said he will not seek another term as he intends to retire. He was initially appointed to serve the final year of Richard A. Trost's term, as Trost was sentenced to federal prison for mail fraud and money laundering.
Knobloch was then elected to full terms in 1998, 2002, 2006, 2010 and 2014.
"By the time I finish my current term in November 2018, I will have served in this office for 21 years," Knobloch said. "That same month, I will celebrate my 65th birthday, so I feel the time is right to move on to retirement."
Monroe County Treasurer Kevin Koenigstein, Monroe County Sheriff Neal Rohlfing, Monroe County Assessor Carl Wuertz, and Regional Superintendent Kelton Davis currently hold the other positions up for election.
Precinct committeemen, both Republican and Democrat, in all 37 precincts will also be up for election.
The filing period for these offices is Nov. 27 through Dec. 4.
For more information on the upcoming election process, call the county clerk at 939-8681, ext. 302.