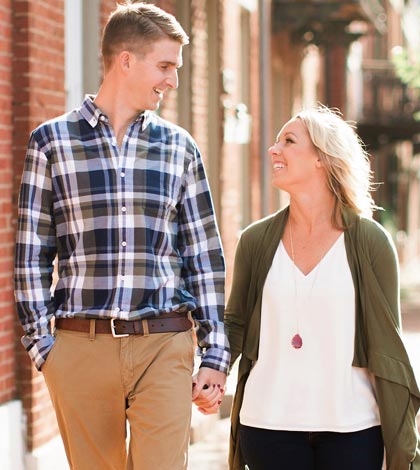 Ashley Paige Whiteside of St. Peters, Mo., and Philip Michael Larsen of Waterloo, have announced their engagement and upcoming marriage.
The bride-to-be is the daughter of Kevin and Lisa Whiteside of St. Peters, Mo. She is a graduate of Francis Howell North High School, University of Missouri Kansas City, and Duke University with a master's degree in nursing. She is employed as a nurse practitioner in the pediatric intensive care unit at St. Louis Children's Hospital.
The prospective bridegroom is the son of Michael and Jill Larsen of Waterloo. He is a graduate of Gibault Catholic High School and Illinois State University with a bachelor of science in integrated marketing communications. He is employed by Monsanto.
The couple are planning a Nov. 18, 2017, wedding.