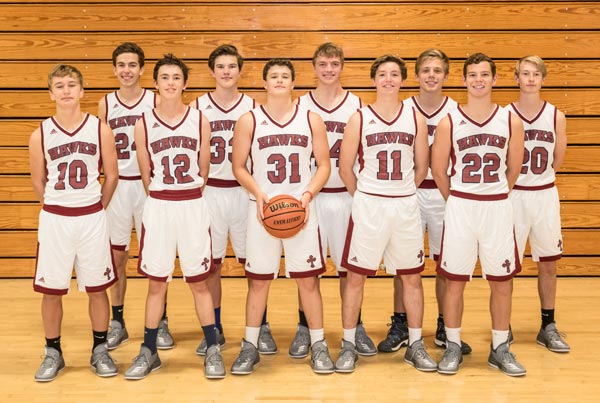 ---
The Gibault Catholic High School boys basketball team will be looking to new faces this season following the departure of several seniors from last year's squad that went 22-8.
Longtime Hawks head coach Dennis Rueter, who reached the 700th career win milestone last season, said this year's bunch is smaller than some of his recent teams but also quicker.
"We are a work in progress but are quicker than we've been in a few years," Rueter said. "We need to learn to play harder to use our quickness. We are very small."
Among the key returning players from last season is junior guard Karson Huels, who enjoyed recent success on the soccer pitch. He averaged slightly more than eight points per game as a sophomore and was a force from three-point range.
"Karson Huels will be our leading scorer," Rueter said. "He will also be our primary ball handler."
Senior Josh Besserman will be counted on this season to provide a big body under the net. The 6-foot-2 forward saw limited varsity time last season.
"We need Josh Besserman to have a good year," Rueter said. "He will be our leading rebounder and needs to contribute some scoring."
Rounding out the starting five for the 2017-18 Hawks are junior guards Logan Doerr and Dylan Altadonna, along with junior forward John Adams.
"(They) are athletic kids who must continue to develop their skills," Rueter said. "They are very inexperienced and are still learning to play. All have several things that they have potential to do well."
Will Janson, a 6-foot-2 junior forward, and Gavin Kohnz,  a sophomore guard, should provide some depth to the roster, according to the coach.
Senior forward Carter Kesler, who was counted on to be one of the team leaders this season, is currently out due to an injury and will not return for several weeks.
Other players on this year's roster are sophomore guards Kaleb Grohmann and Will Simonton, and sophomore forward Eric Schreder.
Scoring and rebounding may be a challenge this season, Rueter said, so defense is the key to Gibault's success.
"If we are going to be a competitive team, we must be good defensively," he said. "We will not score easily and we will struggle to rebound."
The Hawks won 58-38 in their season opener last Tuesday at the Metro-East Lutheran Turkey Tip-Off Classic, as Adams led the way with 16 points. Gibault went 2-2 overall in the tourney.