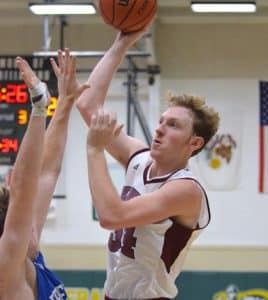 The Republic-Times Athlete of the Week is Collin Kessler of the Gibault Catholic High School basketball team.
Kessler scored 20 points and grabbed nine rebounds to lead the Hawks in a 73-51 win at Chester on Friday. He added a team-high 22 points in a win over Triad on Tuesday.
He is averaging 13 points and seven rebounds per game this season, and leads Gibault in blocked shots with 38.